在产品开发中,扫描式激光测振仪能可靠、精确地完成振动测量任务。振型和本征模式检测有助于解决从 NVH、声学和结构动力学到超声波分析、FEM验证和无损测试一切问题。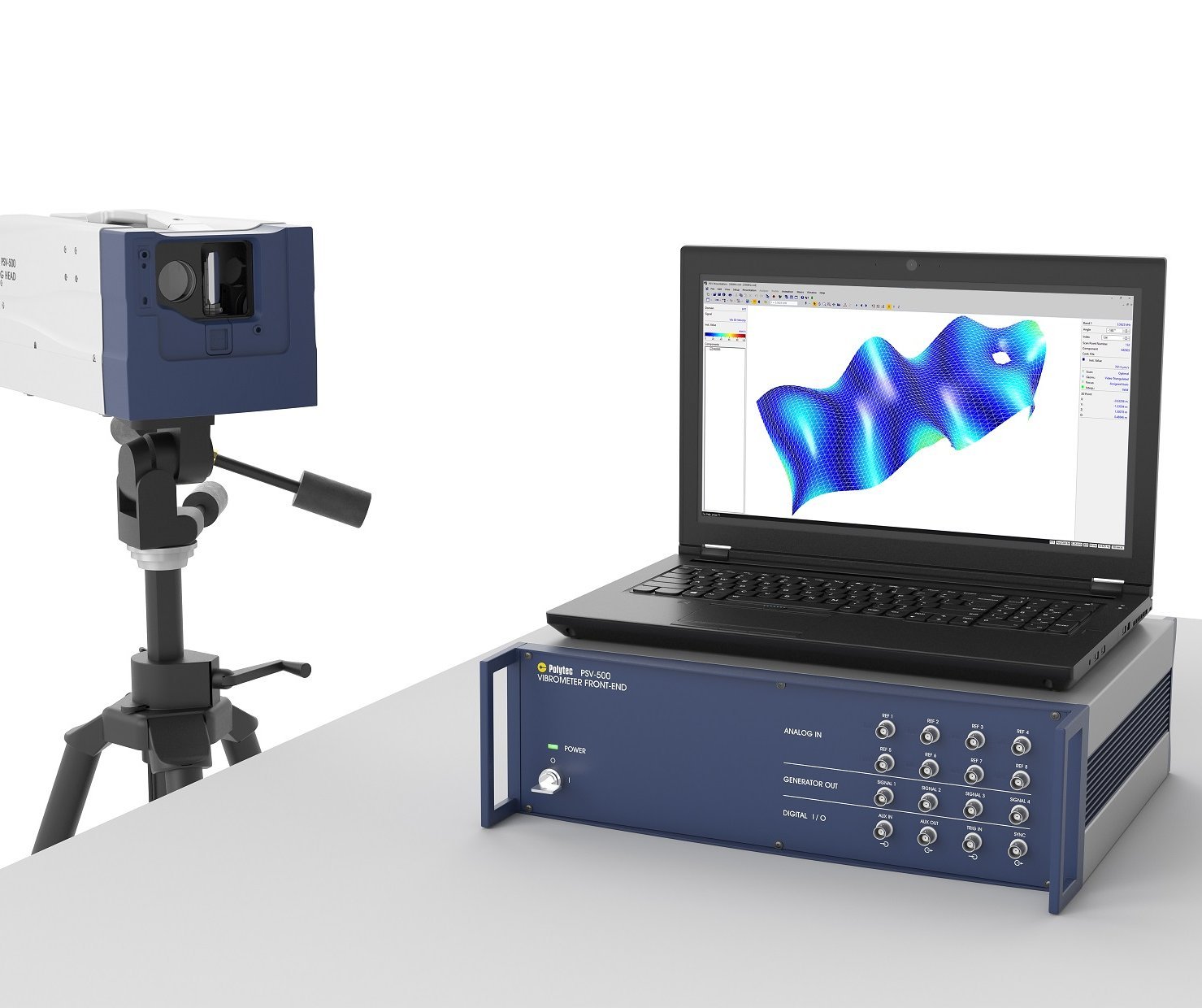 PSV-500 Compact as the portable netbook version of Scanning Vibrometers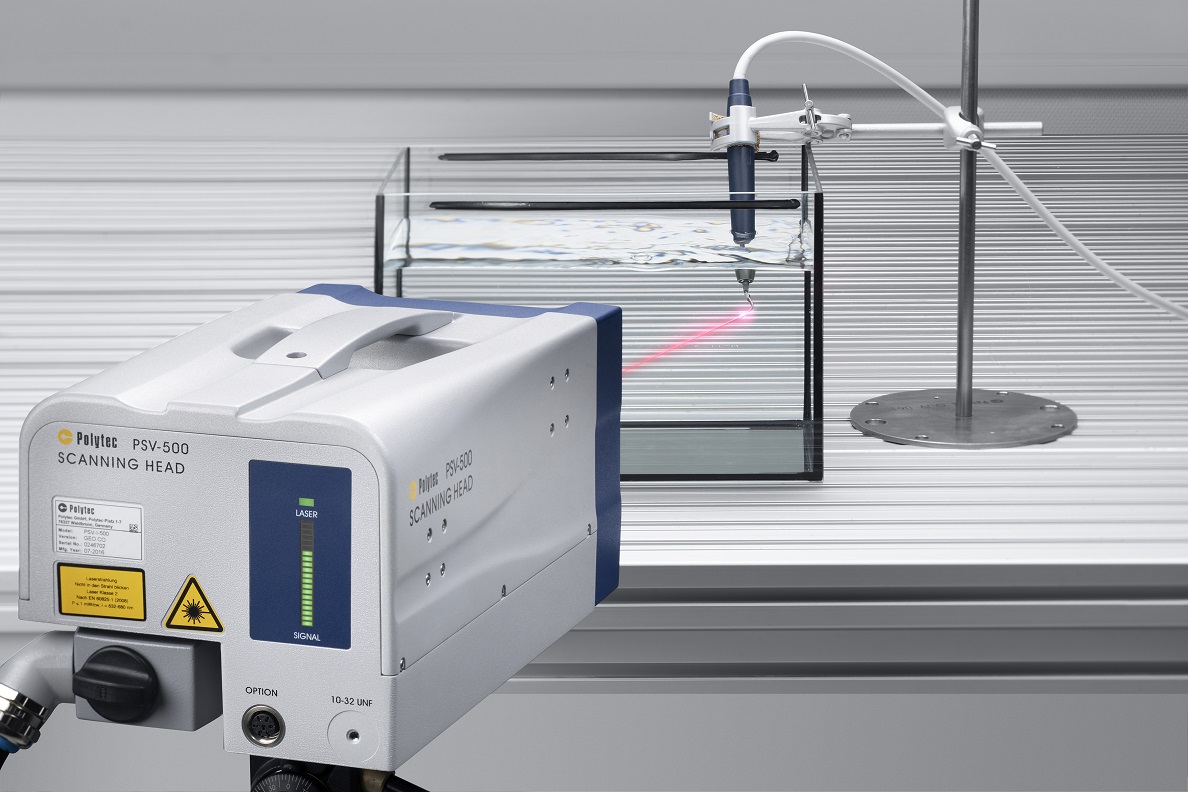 PSV-I-500 scan head using HeNe laser ideal for measuring through water or transparent media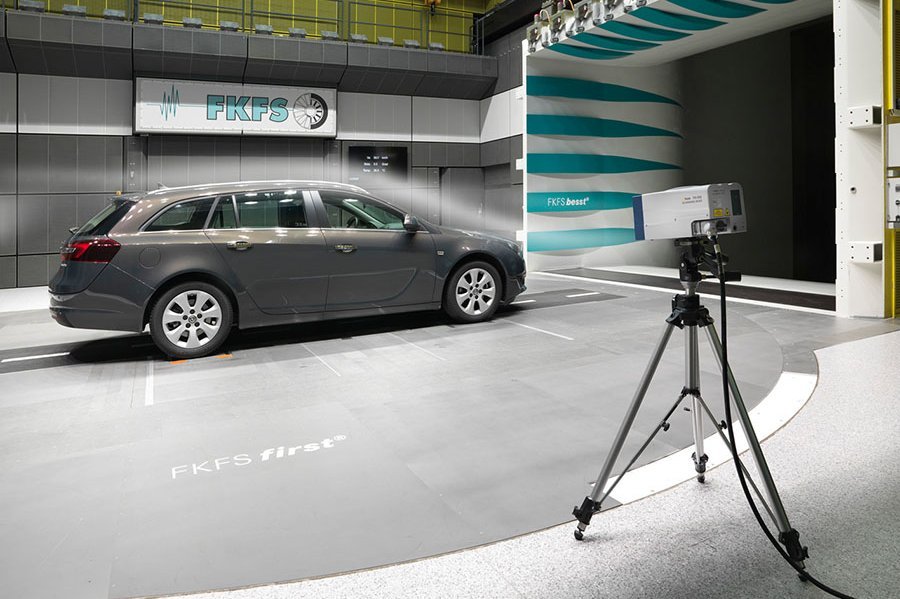 PSV Polytec Scanning Vibrometer during windtunnel measurement at FKFS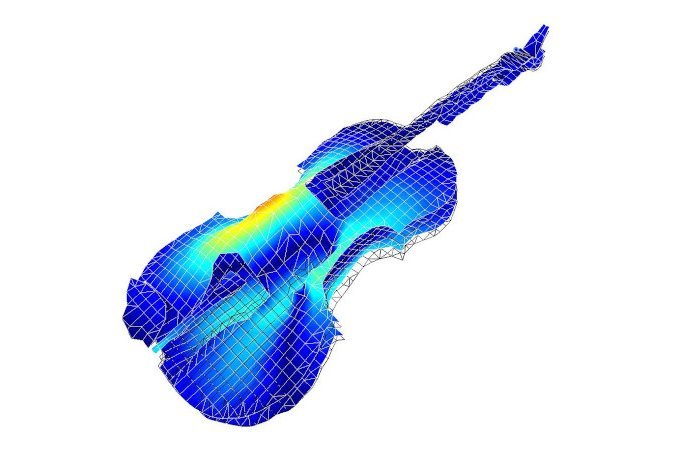 Visualizing acoustics and deflection shapes with PSV Scanning Vibrometers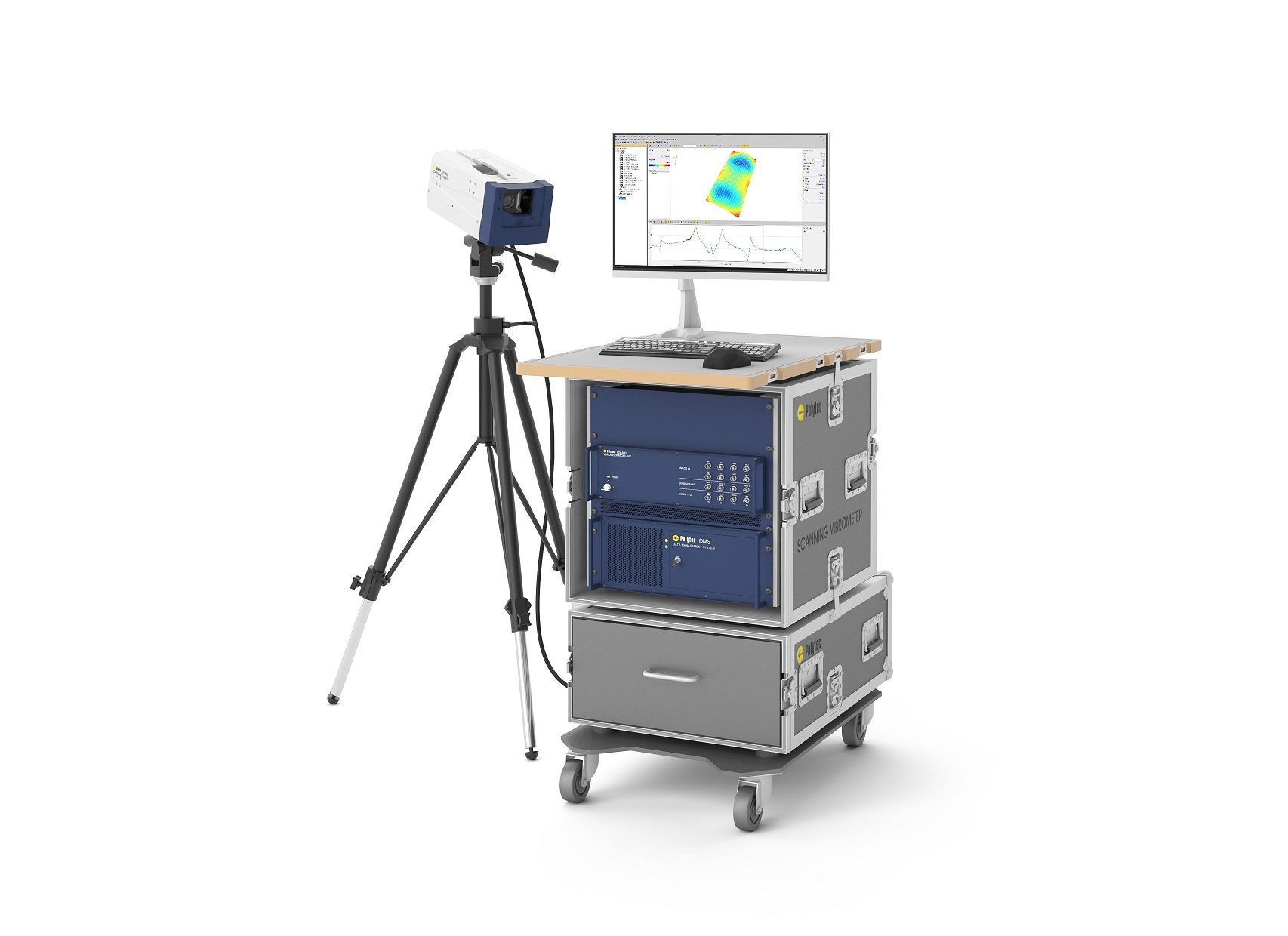 PSV-500 Polytec Scanning Vibrometer rack-type version with workspace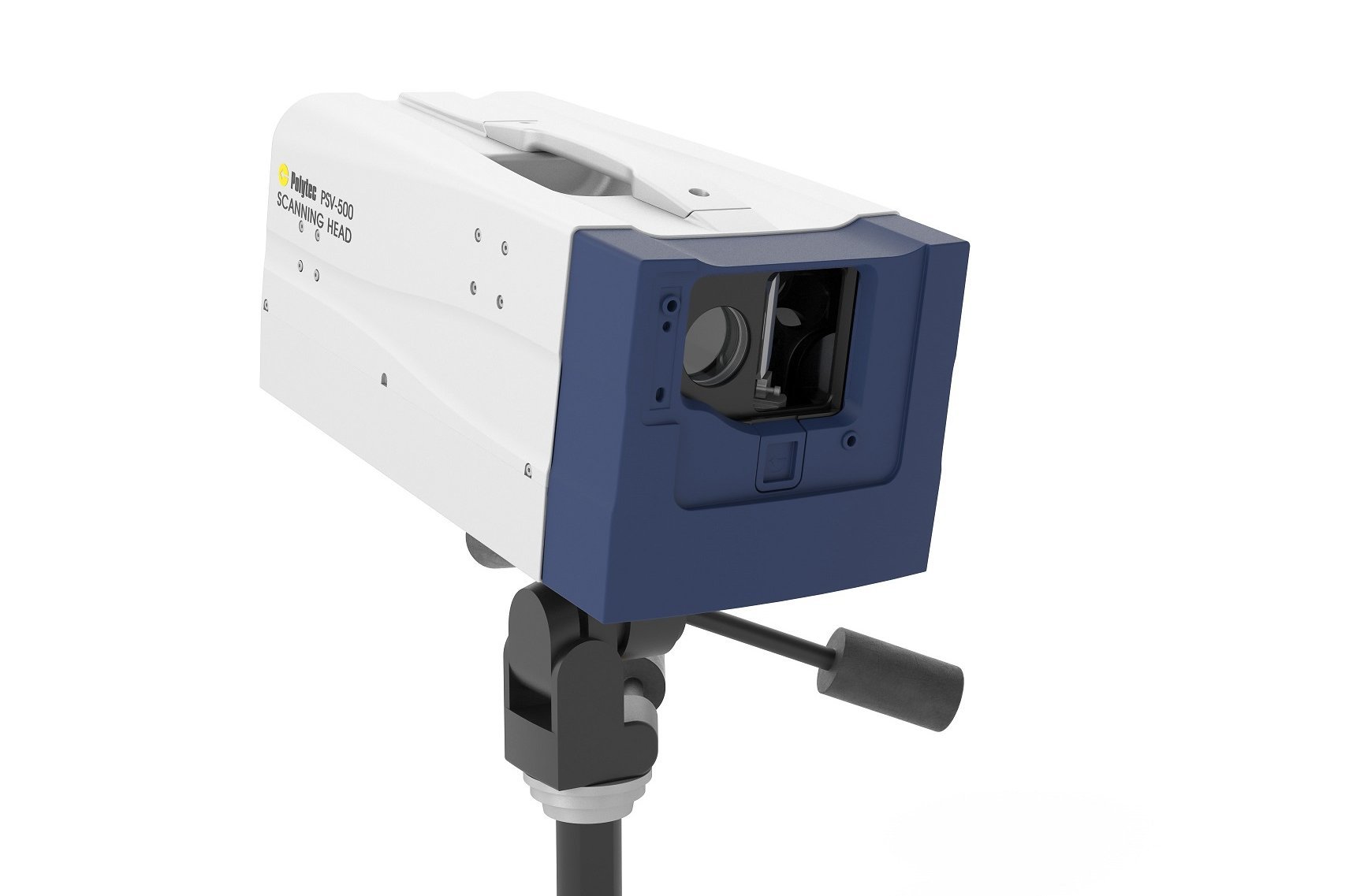 PSV-I-500 Helium Neon scan head featuring a small laser spot for measuring on fine structures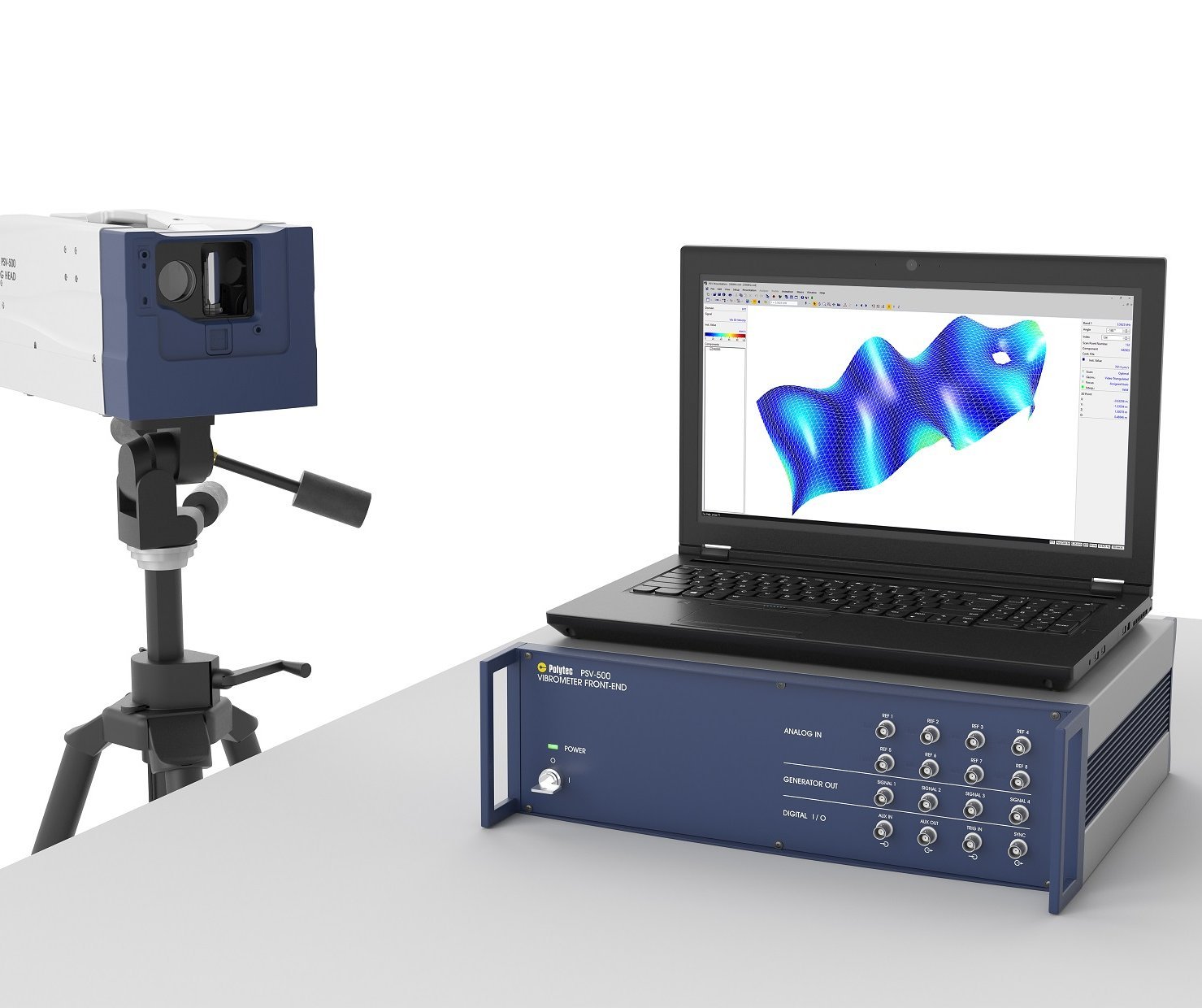 PSV-500 Compact as the portable netbook version of Scanning Vibrometers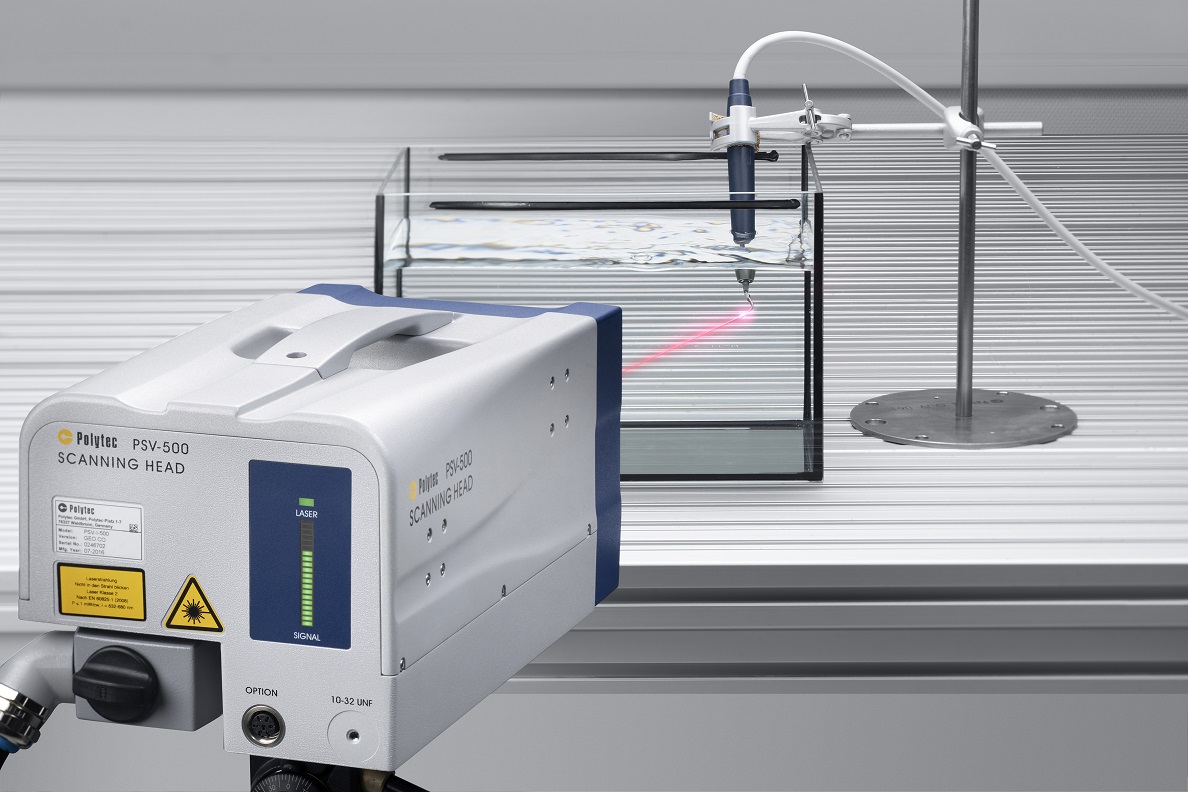 PSV-I-500 scan head using HeNe laser ideal for measuring through water or transparent media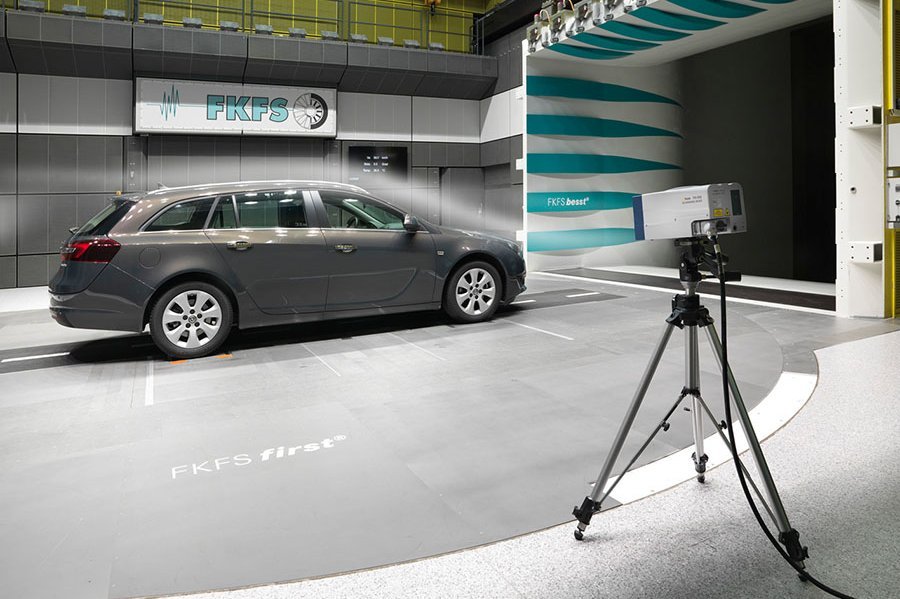 PSV Polytec Scanning Vibrometer during windtunnel measurement at FKFS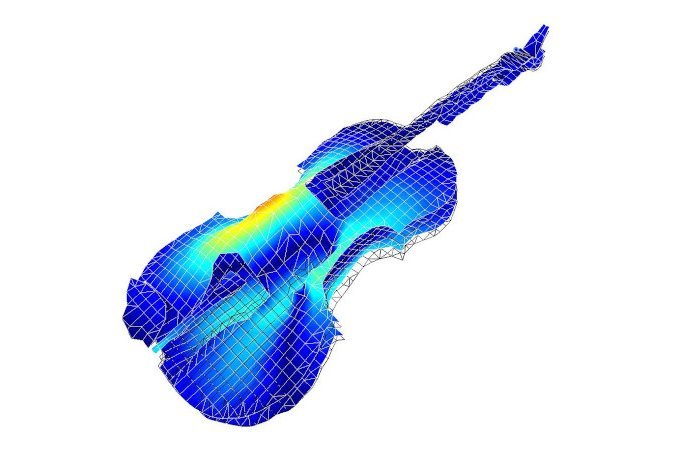 Visualizing acoustics and deflection shapes with PSV Scanning Vibrometers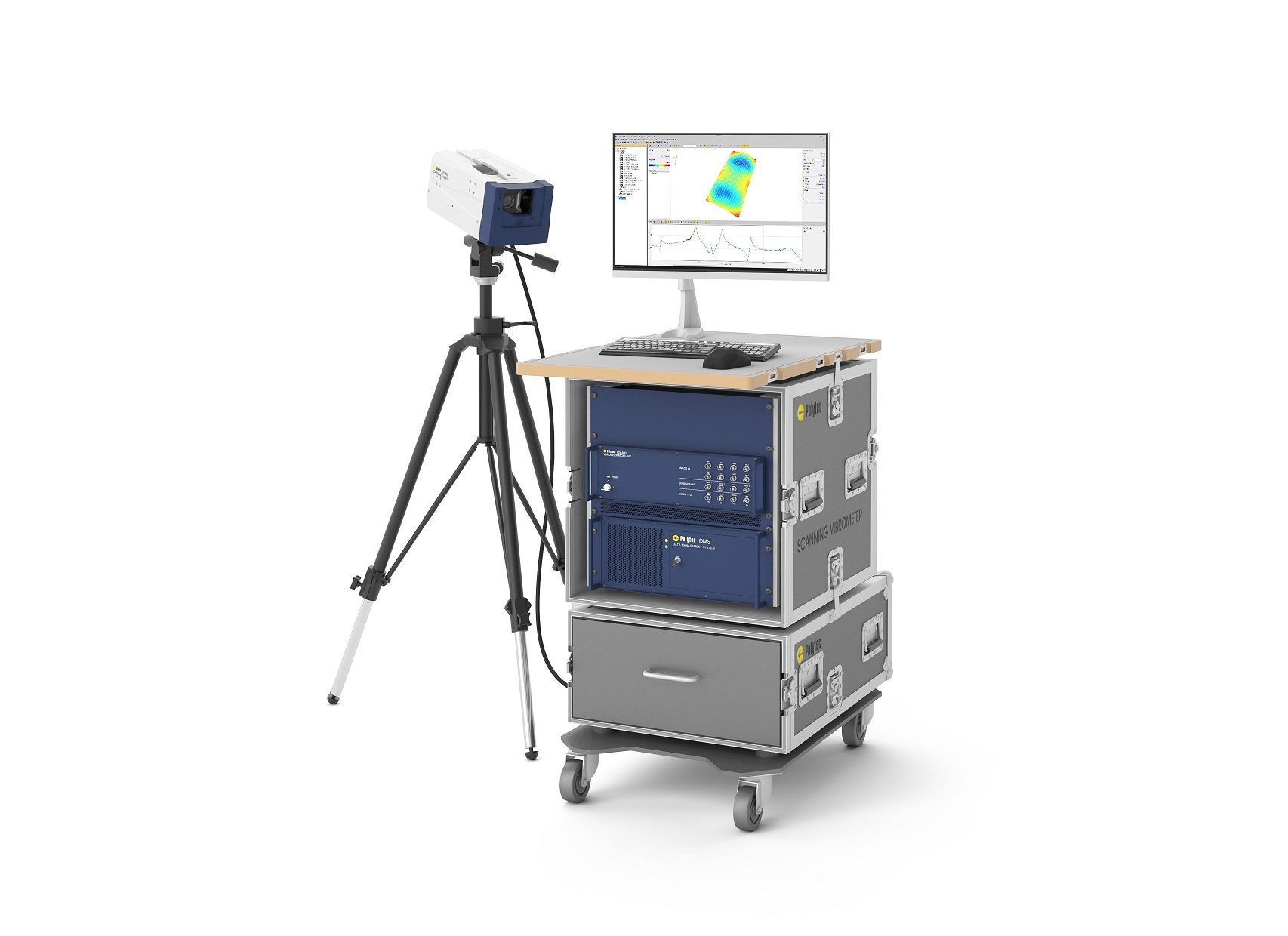 PSV-500 Polytec Scanning Vibrometer rack-type version with workspace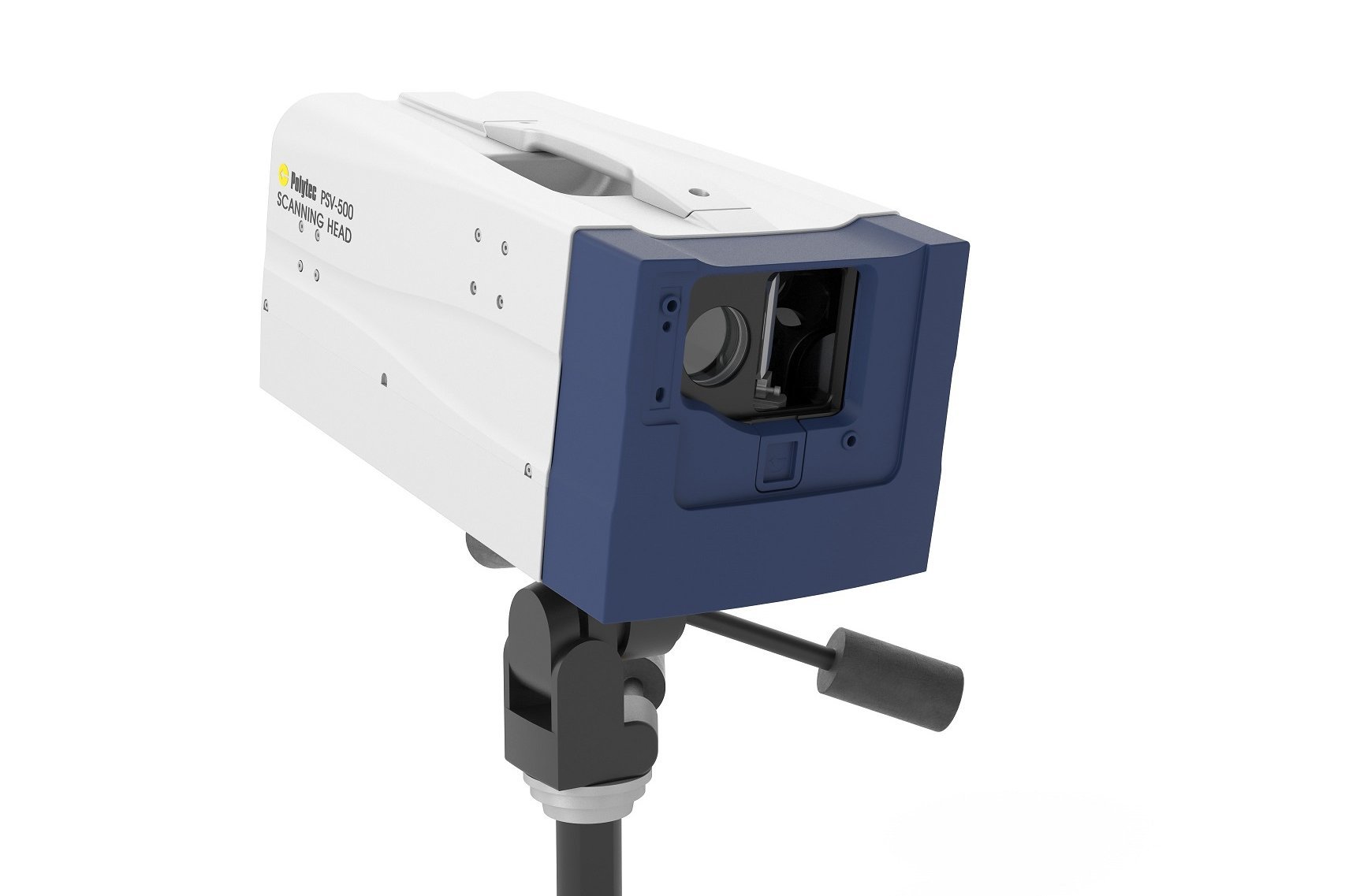 PSV-I-500 Helium Neon scan head featuring a small laser spot for measuring on fine structures
模块化系统,适合各种振动测试需求
任何关于振动测试的疑难问题,Polytec扫描式激光测振仪均能帮您迎刃而解。PSV频率范围覆盖 DC~25 MHz,振动速度范围覆盖 0.01μm/ s -30 m/s。 氦氖扫描头光斑极小,测试精度高,适用于测量精密结构,它甚至能透过水或其它透明介质进行测试。
对于挑战性被测表面,如黑暗、生物、移动或旋转表面,我们推荐最新研发的已荣获国际专利技术的PSV QTec扫描式激光测振仪PSV QTec Scanning Vibrometer.
我们还提供笔记本电脑紧凑式或台式系统供用户选择,随着用户需求的不断增加,可随时将系统升级至3D系统。
How to measure deflection shapes with a PSV Polytec Scanning Vibrometer in 5 easy steps
PSV-G-500 Geometry Scan Unit
Integrated laser distance sensor to measure the sample geometry.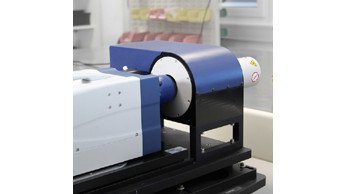 PSV-A-440 Optical Derotator
For axial measurement of rotating objects. Locks onto the rotation and allows measurements as if stationary up to 24,000 rpm.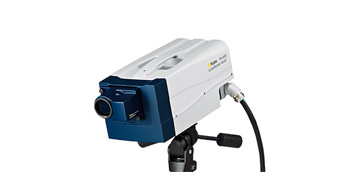 PSV-A-410 Close-up Unit
For close-up measurements, particularly on small parts. Includes a set of close-up lenses for the video camera. Special PSV-A-CL-xxx Micro Scan Lenses for small shiny parts available.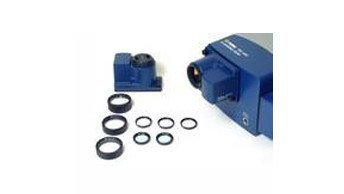 PSV-A-CL-xxx Micro Scan Lenses
Optimized beam path for measurements of very small parts or mirror-like surfaces. Requires PSV-A-410 Close-up Unit.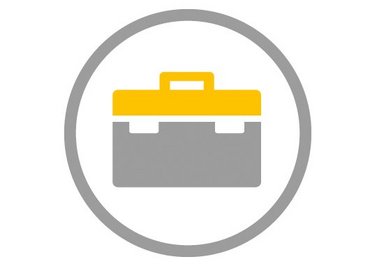 PSV-A-HNeBF Helium-Neon Block Filter
Notch filter for improved laser spot visibility when measuring very small parts or mirror-like surfaces.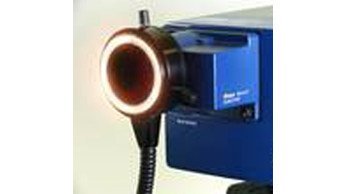 PSV-A-RLight Ring Light
Fiber optic ring light for illumination of small test objects. Requires PSV-A-410 Close-up Unit.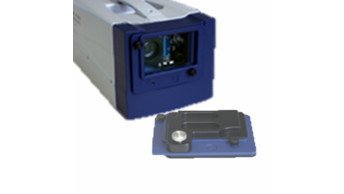 PSV-A-526 Front Window
Protects the scanning mechanism against dust, wind and acoustic excitation at high dB levels.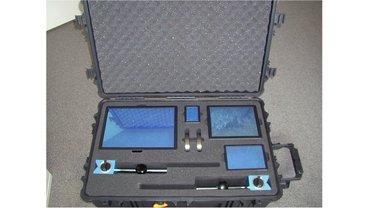 A-MIR-xxxx Mirror Sets
Polytec's mirror sets contain different sizes of mirrors to assist in the set-up of your measurement.
Tripods, Test Stands, Positioning Stages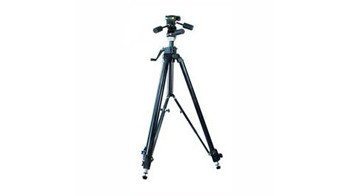 VIB-A-T02 Tripod with Pan/Tilt Head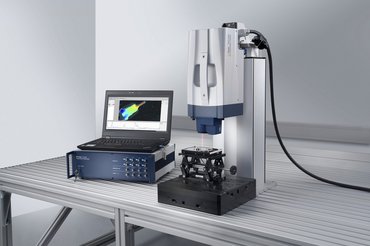 PSV-A-T18 Vertical Test Stand
Motorized positioning of PSV scanning head for small part testing.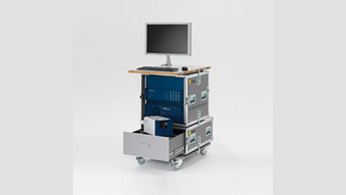 PSV-A-013 System Cabinet
Ergonomic mobile workstation with storage for all parts and accessories.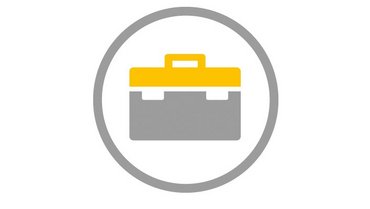 PSV-A-560 Coherence Optimizer
Laser stabilization improves overall signal-to-noise ratio.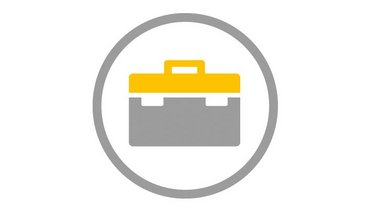 External Scanner Control
Allows for an additional control of the scanning mirrors by external voltage signals.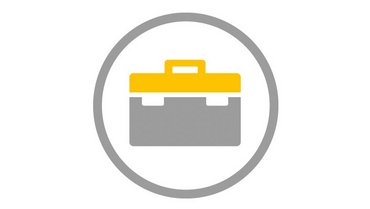 VIB-A-HEAD Headphones
Headphone with noise limiter to listen to the vibrometer signal.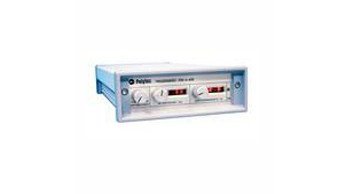 PSV-A-430 Acoustic Gate Unit
Activates the gate input if a noise exceeds a certain threshold. Suitable for event trigger applications such as brake squeal measurements.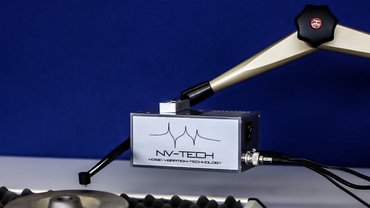 Scalable Automatic Modal Hammer SAM
Excitation of sample for experimental modal tests with repeatable force level. Broadly configurable and avoids double hits reliably.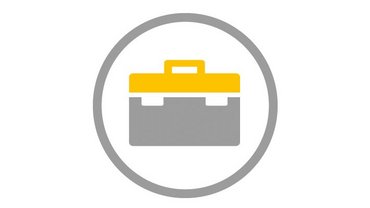 A-RET-xxxx Retro-Reflective Supplies
Selection of sprays, tape, sheets and micro glass beads for improvement of signal to noise ratio when measuring uncooperative surfaces.