Intelligent designing of thermography applications
The IRSX thermography camera is the first intelligent, self-contained thermal imaging system that has been consistently developed for industrial use.
After the one-time setup, the system works as a stand-alone solution and communicates directly with process control. Ideal conditions for Industrie 4.0 applications.
As an all-in-one solution, it contains a calibrated thermal image sensor and a powerful processor with a variety of industrial interfaces in a compact, robust IP67 housing.
The IRSX camera can automatically switch between several inspection tasks and allows the flexible use of production lines with different products.
The camera is available in different versions with different resolutions, frame rates, zoom, microscope and wide angle lenses and as OEM version.

Key features:
Stand-alone thermal imaging, easily integrated into industrial processes
Integration without programming effort
Web-based configuration and visualisation
Consistently suitable for industrial use due to robust design, IP67 protection class and industry-standard protocols and interfaces
Apps available for numerous applications
Reduce your system costs, because you no longer need extra computers, special software or external interfaces for your thermal imaging!
In addition to various applications such as the monitoring of substations, flame and flare systems or the inspection of electronic components, we offer turnkey solutions for the following applications: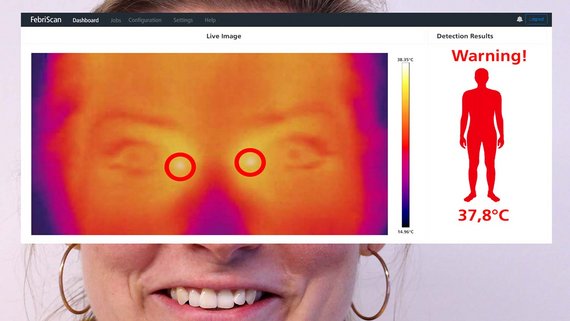 Body temperature monitoring
Body temperature monitoring
TI FeverScan is a solution for the detection of possible fever patients (e.g. corona-infected) based on high-precision temperature image evaluation (0.1°C accuracy). The access monitoring system with contactless temperature measurement can be quickly installed for use either temporarily in public places or as a stationary fixture in an entrance area. TI FeverScan consists of an intelligent IRSX infrared camera, a temperature reference body and a specially developed app. Further advantages: easy installation, fast measurement process (less than 1 second), mobile use. The result is shown graphically on the screen as a simple red-green display.
TI FeverScan for fever detection

Non-destructive material testing
Non-destructive testing (NDT)
The so-called active thermography is used in many industries for non-destructive component testing. A heat source excites the components thermally and the heat energy flow through the material is reflected in the temperature distribution on the component surface. Abnormal distributions indicate defects such as air inclusions, detachments or microcracks. We offer ready-to-use solutions for
Research and development (IRNDT) with modular structure for various materials and different excitation sources
Production plants (C-CheckIR sensor) with compact NDT systems, suitable for robots for composite and other materials
Maintenance (C-CheckIR) for mobile use on composite materials, primarily in the aviation industry
Foamed components (dashboard check), mainly for detecting blowholes, for example in foamed dashboards of cars
IRNDT for non-destructive testing
C-CheckIR Sensor for non-destructive testing

Slag monitoring in steelworks
Slag monitoring in steelworks
In order to meet steel purity requirements, manufacturers must identify and reduce slag in liquid steel as it moves from the oxygen top-blow converter or electric furnace to the ladle. The ideal means for this is thermographic slag detection, which makes use of the fact that the thermal radiation properties of steel and slag in the far infrared range differ significantly at the same temperature. The IRSX cameras are the heart of the turnkey slag detection solution and are designed for continuous operation under the extreme conditions in steel plants.

Plastic welding
The WeldCheck system is a complete turnkey solution for in-line monitoring of welding processes with thermoplastics. The temperature of the joining surfaces is of decisive importance during infrared and hot gas welding of plastic parts. Continuous monitoring of this parameter along the entire weld seam is therefore indispensable for quality assurance. The infrared cameras of the WeldCheck system measure the temperature curve of the workpieces directly after the heating process. Based on a specific measurement plan, the values are evaluated and assessed in real time directly after the heating of the components. The WeldCheck system automatically detects actual temperatures not moving within the specified range. All data are stored and permit complete traceability.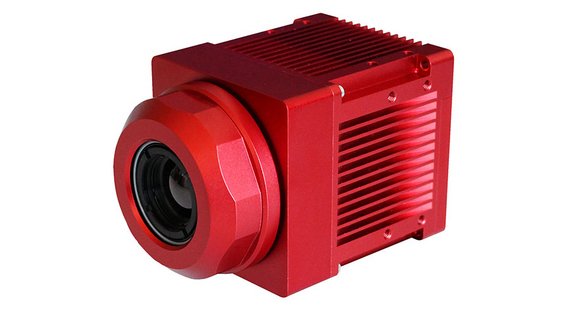 Compact version
Convenient plug-and-play solution
For WFOV lenses with standard thread
Integrated air barrier for the lens
Compact, robust full metal housing
Protection class IP67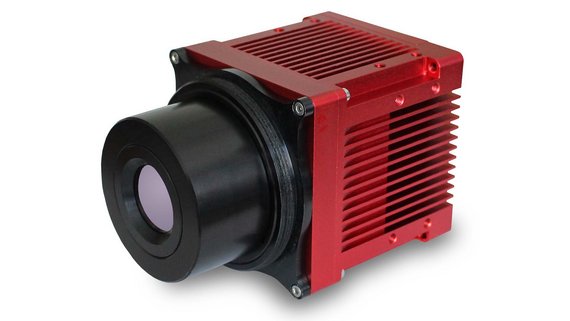 Universal version
Very versatile solution
Can be combined with almost any of our lenses with standard thread
Compact, robust full metal housing
Protection class IP67 with lens cap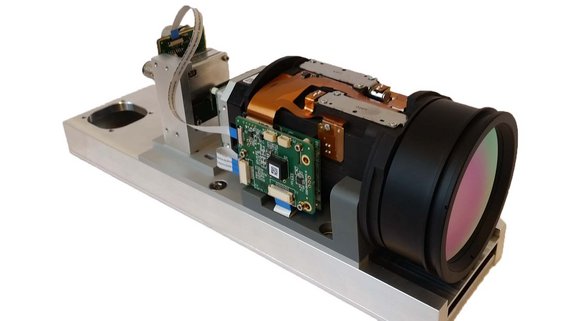 OEM version
Most flexible solution for customised configurations
For integration of lenses with standard thread
Housing integration kit available
Protection class IP67 with corresponding housing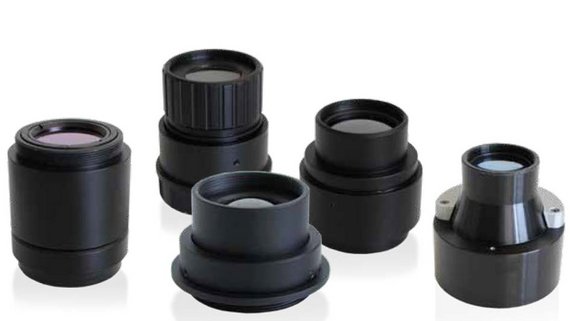 Lenses
Wide angle lenses with focal lengths from 7.5 to 35 mm
Exchangeable lenses with focal lengths from 6 to 100 mm
Zoom lenses with focal lengths between 35 and 105 mm
Microscope lenses with focal lengths of 60.20 and 60.27 mm
Further accessories are also available including the following
I/O panel for top hat rail mounting
Various power, I/O or network cables
Sun visors for protection against weather influences
Camera Model

IRSX-I336

IRSX-I640

Detector Resolution

336 x 256 px

640 x 512 px

Detector Type

Focal Plane Array (FPA), uncooled microbolometer

Spectral Range

7.5–13 μm

Pixel Size

17 x 17 μm

17 x 17 μm

Frame Rate

9 Hz

60 Hz*

9 Hz

50/60/200 Hz (w/ windowing)

Measurement

Object Temperature Range

Range 1: –25 to 135 °C, range 2: –40 to 550 °C, optional high-temperature range: 200–1,200 °C (w/ ND filter)

Accuracy

±2 °C (±3.6 °F) or ±2 % of reading (10–100 °C @ 10–35 °C amb)

NETD

< 30 mK (f/1.0, range 1)

Lenses

Fixed Lenses

7.5 mm, 9 mm, 13 mm, 19 mm, 25 mm, 35 mm

Interchangeable Lenses

6 mm, 10 mm, 12 mm, 18 mm, 25 mm, 60 mm, 100 mm, zoom lens 35–105 mm, microscopy lens 20 μm

Image Processing

Configuration

Web interface

Areas of Interest

Spot, line, polyline, elliptical line, rectangular area, elliptical area, polygon area

Smart Realignment

Intelligent search and compensation algorithm to guarantee accurate temperature readings independent of e.g. machine or part tolerances

Temperature Evaluation

Min, max, mean, range, variance, standard deviation

Comparison Functions

Equal, less, greater, in range, out of range

Script Interface

Scripting w/ Lua

Interfaces

Ethernet Protocols

DHCP, DNS, GigE Vision, HTTP(S), mDNS, NTP, FTP, SSH, Modbus TCP, (MQTT (TLS), OPC-UA, PTP IEEE1588, Profinet (CC-A, RT-1), ONVIF)**

Ethernet Type

10/100/1,000 MBit/s

Ethernet connector

8-pin A-coded M12 connector

Image Streaming Protocol

GigE Vision w/ GeniCam, (RTSP)**

Ethernet image streaming

16-Bit, 14-Bit, 8-Bit

Video out

Available on request

Input/Output

Digital Input

2x electrically isolated; 5–24 VDC (max. 27 VDC)

Encoder/resolver input

A+, A–, B+, B–; high-speed, dual RS-422/RS-485 receiver

Digital Output

2x electrically isolated; 5–24 VDC

Analog output

0–5 VDC

Digital I/O, Supply Voltage

4.5–30 VDC, max. 100 mA

Analog input

0–5 VDC

Environmental

Protection Class

IP67 (IEC 60529)

Bump

200 g (IEC 60068-2-29)

Operating Temperature Range

–40 to 60 °C (non condensing)

Vibration

4.3 g (IEC 60068-2-6)

Storage Temperature Range

–50 to 80 °C(IEC 68-2-1 and IEC 68-2-2)

RoHS

Compliant

Humidity

0–95 % relative humidity (IEC 60068-2-30)

Mechanical

Dimensions

I55 x 55 x 77 mm (w/o lens, w/ connectors)

Lens mount

M34x0.5, M34x0.75, M46x0.75

Weight

270 g (w/o lens)

Base mounting

4x M3 threaded holes (at all 4 sides)

Accessories

Adjustable mounting bracket, mounting adaptors, lens protection cap w/ Ge window, air barrier, terminal panel, protective enclosures (IRCamSafe series), focus tool