Large effective area & high homogeneity for R&D and process developers
XENON's S-2210 is a state-of-the-art flash lamp system for researchers and developers. It is used in the development of curing, drying and sintering processes. The excellent homogeneity of 3% over 150 x 150 mm allows for extensive use, for example on semiconductor wafers or PCBs.
The compact design of the S-2210 makes it ideal for developing a process and then scaling for larger areas or higher throughput by integrating multiple identical racks.
Special properties:
Full flexibility in setting the pulse duration or pulse energy
Simple operation by touch screen interface, easy saving and retrieval of process parameters
Ready for scaling the processes and thus for the transfer to production
Maximum pulse energy delivery of 18 kJ
Pulse width 100 μs to 5000 μs
Voltage setting 2 to 3 kV
Single Pulse, Burst, Sequence, Continuous
Large effective optical area of ​​150 mm x 150 mm
homogeneity 3%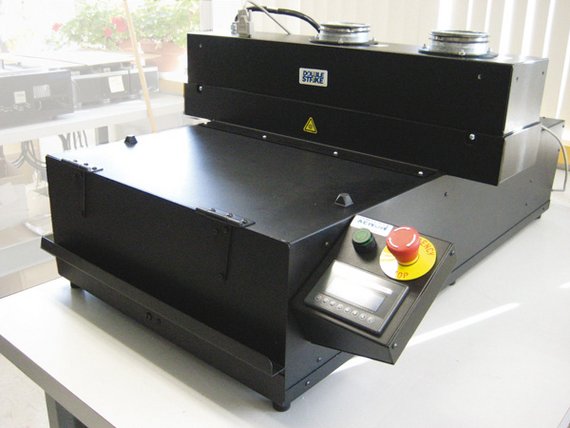 The light of the linear lamp is screened from the user to ensure safe working. Suitable for working with sheets such as DIN A4 paper.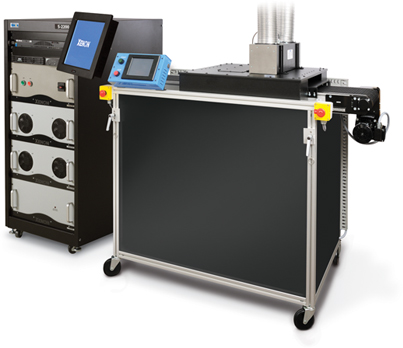 Chamber for the Spiral Lamp
The optional LC-915 chamber allows you to work safely with the spiral lamp.