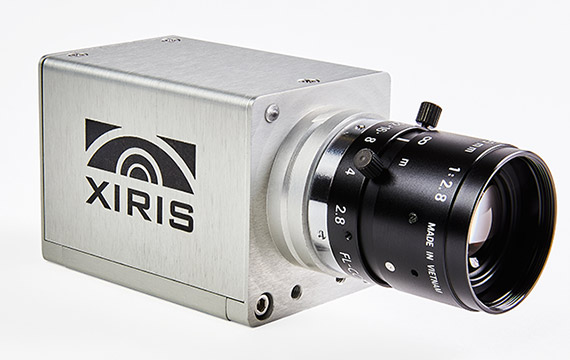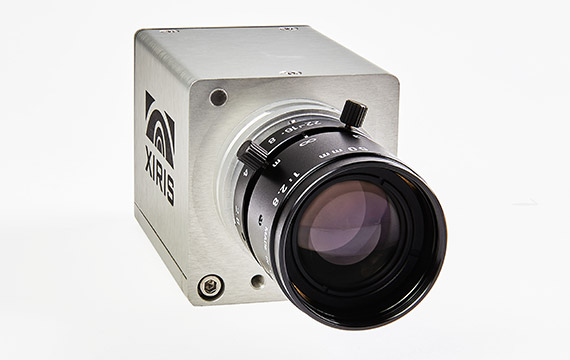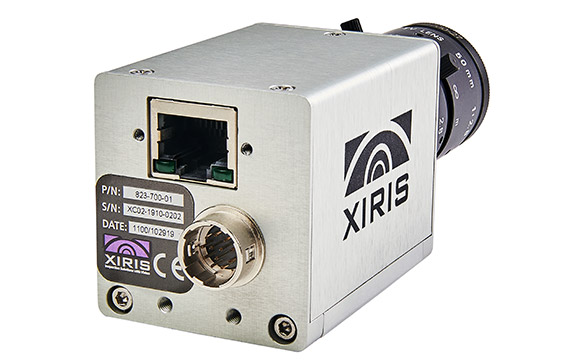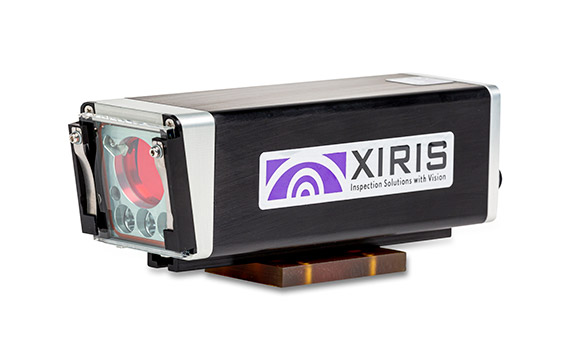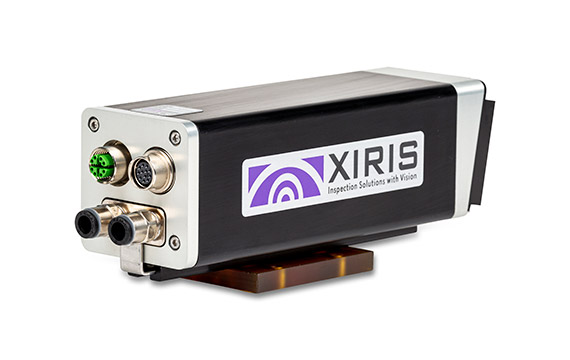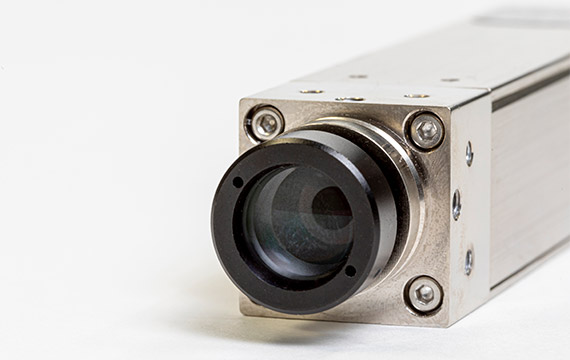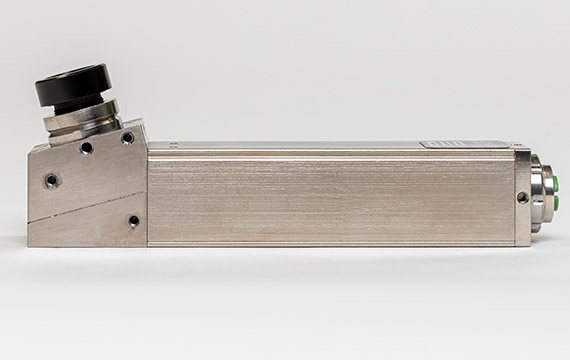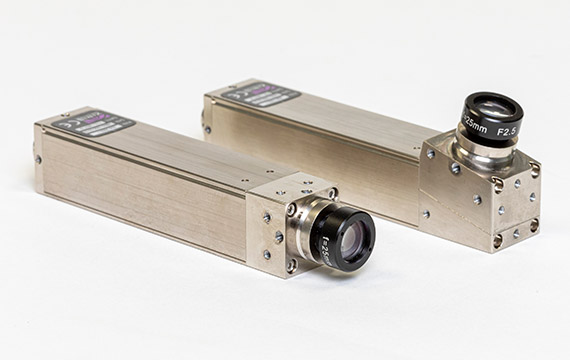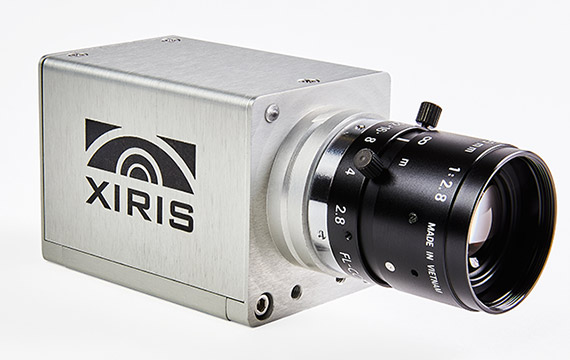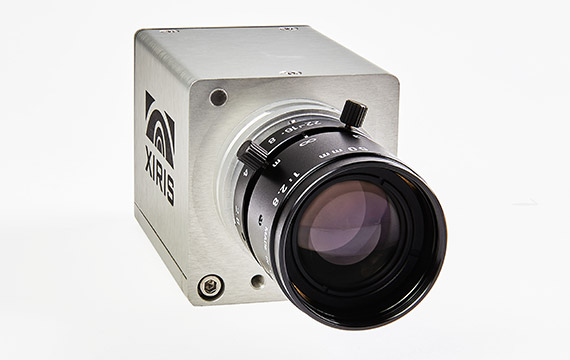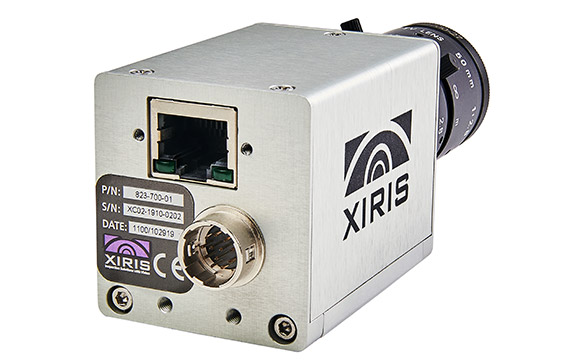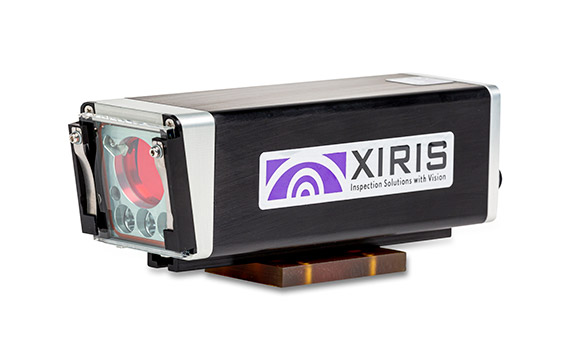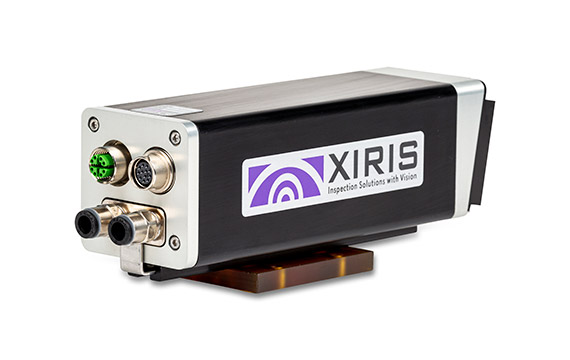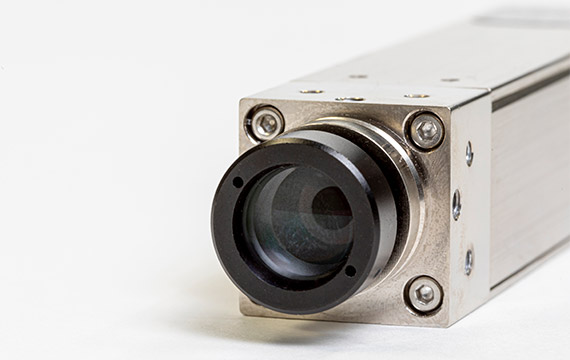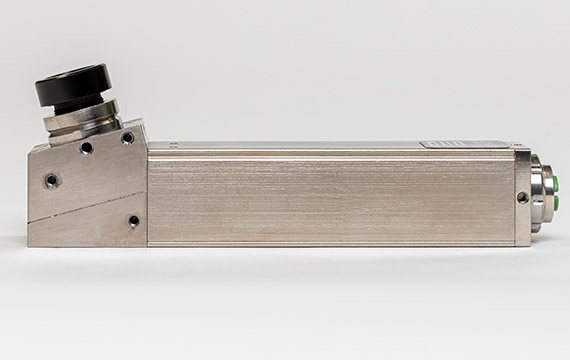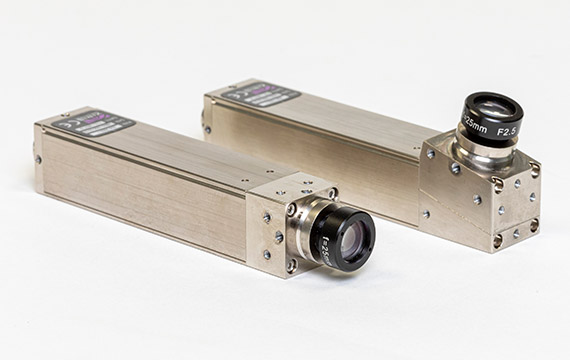 Unprecedented image quality in welding and laser processes
Xiris welding cameras provide the clearest view of the brightest features of a welding arc while also seeing the surrounding darker background areas such as the weld bath and weld seam. They are suitable for a variety of applications, from welding to laser processes to additive manufacturing.
XVC-700 – Lightweight, digital, compact
A next-generation welding camera specifically designed for integration into particularly tight spaces.
The Xiris XVC-700 packs high performance in a slim package. With a High Dynamic Range (HDR) of over 140 dB, angled optical head configurations from 0° to 90°, and a GigE interface with Power-over-Internet (PoE), the fully digital camera takes weld imaging a major step forward. The (non angled) camera weighs 89 g and fits into a frame of 22 x 22 x 107 mm without lens mounting.
Industry-standard S-mount lens holder, multiple mounting points, status LED and a glass UV/IR filter complete the user-friendly device. The maximum power consumption is 6 W (PoE).
XVC-1000 / 1100 – for OEMs, R&D and advanced users
The Xiris XVC-1000 Welding Camera combines 140+ dB high dynamic range performance and a host of unique features for unparalleled image quality in welding and laser processes.
The built-in FPGA controls all camera functions, including in-camera image processing, Area of Interest (AOI), Picture in Picture (PIP) and GPIO functions. Firmware and function updates are possible. A wide selection of C-mount lenses and accessories is available. The camera is perfect for most R&D, training and OEM applications, for all welding processes and additive manufacturing.
Hardware/software trigger to synchronize the recording with external devices such as welding power supply, light source or other cameras. Different trigger modes cover all requirements.
The XVC-1000 version is monochrome, the XVC-1100 is the color version.
XVC-1000e / 1100e – suitable for harsh industrial production environments
The XVC-1000e is designed to meet the demands of fast and easy integration into a welding process. Coming in a rugged IP65 industrial housing with integrated LED lighting, motorized focus, built-in optics, air/liquid cooling and protective windows, the XVC-1000e enables remote operation under the toughest welding conditions. The camera is quick to set up and ready for immediate use. Up to 4 cameras can be connected to a computer and displayed on a monitor. It features 3 high-power LEDs to illuminate dark working environments when no welding is in process and to provide more details during welding operation. ­­The XVC-1000e version is monochrome, the XVC-1100e is the color version.
XVC-S100 – all-digital for submerged arc applications
The XVC-S100 has been designed for remotely viewing and monitoring sub-arc welding processes, enabling improved operator safety and efficiency. Gain a detailed view of the sub-arc process and achieve in-process monitoring of conditions such as flux coverage or wire-to-joint alignment thanks to the high-resolution, low light sensitivity sensor combined with integrated LED illumination and optics.
WeldStudio™ 3, WeldStudio™ 3 Pro & WeldSDK
WeldStudioTM 3 is included with all XVC welding cameras. It includes access to standard tools such as the recipe management system for easy and fast setup and configuration, advanced image processing, and the ability to remotely view, record and replay welding processes.
WeldSudio™ 3 Pro is for advanced users who will benefit from image processing and thermal measurement tools such as blob segmentation, edge and thermal temperature measurement tools. This version of the software program is included with the XIR-1800 thermal imager.
The WeldSDKTM (Software Development Kit) enables advanced users and OEMs to create custom image processing and display applications for integration into welding machines.
WeldMicTM – welding microphone for acoustic monitoring
WeldMicTM is a rugged welding microphone designed specifically for integration with Xiris welding cameras. It allows the hearing, recording and reproduction of welding noises to optimize and monitor the welding process. Xiris welding camera software allows users to equalize audio tracks and synchronize them with weld images. Multiple welding stations can be monitored at the same time, as the audio signal is displayed in a dynamic window. So there's no need for real-time observation.
SeamMonitorTM – Weld seam and torch monitoring for TIG welding
The SeamMonitorTM system is a complete inspection system and includes a Xiris open arc welding camera, an industrial HMI controller pre-installed with the SeamMonitorTM software, and various application options. It measures the alignment of the weld seam relative to the torch tip, the width of the weld seam and the condition of the torch tip and automatically alerts the operator when welding conditions occur outside the tolerances.
Extensions for Xiris weld cameras
Polytec offers various extensions to complement and customize your welding processes. All products are compatible with the XVC-700, XVC-1000, XVC-1000e welding cameras and the XIR-1800 thermal imaging system. These include:
Xiris WeldMicTM
Xiri's Camera Trigger Kit
When taking pictures of a pulsed waveform, the amount of light varies considerably as the current varies and the arc flashes. This makes consistent process monitoring difficult. The camera trigger kit generates an electric trigger signal based on the welding power supply and sends it to the welding camera to get a more consistent picture of the welding process.
Xiris CellView Camera
The CellView camera provides a wide-angle view of automated and manual welding cells to get an overall view of the manufacturing process during setup for welding or non-welding processes. This allows welders and trainers to remotely monitor the status and improve the productivity of each welding cell.
Xiris HMIs and PC options
The HMI/Controller and fanless PC are optimized for use with Xiris welding cameras and provide users with industry-grade high-performance computers for comprehensive image processing, recording and integration into their own automation processes.