Strain measurement systems with continuous measurement along the fiber
Record Strain Profiles Measuring up to 50 km
In the case of systems that measure in a dispersed manner, no sensors have to be incorporated into the fiber. Instead, backscattered light is evaluated by the fiber material itself so as to obtain the desired temperature information. These systems are based on the evaluation of Rayleigh scattering and enable the recording of strain profiles along the glass fiber up to millimeter resolution and along sections measuring up to 50 km long. So virtually every point of the glass fiber becomes the sensor. Conventional methods require hundreds or thousands of conventional strain gauges for this purpose, which calls for an immense amount of time and effort to be spent on installation.
To measure strain, the glass fiber requires direct contact with the inspection object so as to transfer its length or location changes 1:1.
Depending on the interrogator (readout system) used and the application, these may be low-cost conventional standard glass fibers or even custom-made ones produced by Polytec to suit your individual requirements.

Measurement system for long ranges up to 50 km
measurement distance up to 50 km
thousands of sensors in one fiber
strain range ± 3%
strain resolution ± 2 microstrain
spacial resolution down to 20 cm (depending on measurement distance)
spacial accuracy 5 cm
measuring rate up to 20 s (depending on measurement distance)
use of standard single mode fibers
free configurable sensor positions
automatic long term measurements possible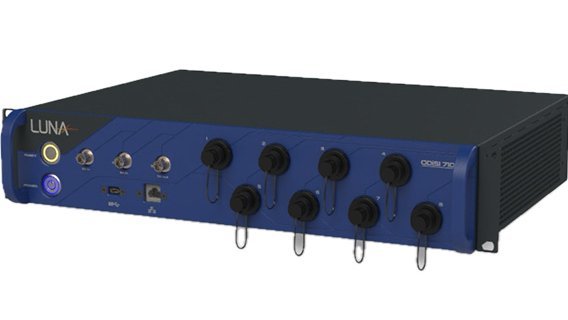 Measurement system for ranges up to 100 m
for strain and temperature measurement
fiber length up to 300 m per channel, max. 200 m rugged stand off cable and 100 m sensor cable length
max. 8 channels (hundred thousands of sensor points)
strain range +/- 12.000 microstrain
strain resolution +/– 1 Microstrain
minimal sensor distance 0,65 mm
measurement rates 250 Hz max.
optional 19" interrrogator (appropriate for rack mount)
high reliability and repeatability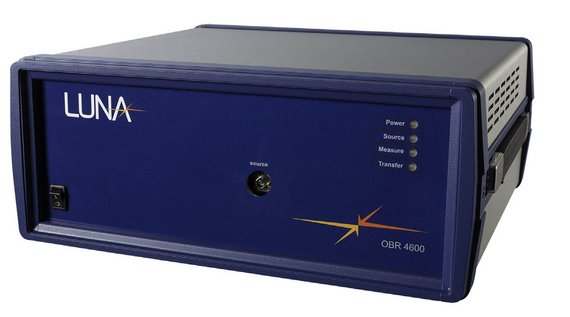 Measurement system for ranges up to 2 km
Optical reflection reflectometer
Fiber lengths up to 2 km
Thousands of sensors in one fiber
Measuring range +/- 1250 µ strain
Resolution: max. +/- 1 µ strain
Measuring speed: up to 3 Hz
Use of standard glass fibers
Freely configurable sensor positions and lengths
Recommended local resolution: +/-1 cm

PDF Download​​​​​​​