Control polarization the precise way
Polarization-dependent effects often have undesirable effects in fiber-optic systems, such as polarization-dependent losses (PDL) in components and devices or the amplifier's polarization dependence in EDFAs. You can control the polarization in two ways:
With "scrambling", the polarization state of the light with high frequency changes. In other words, the light is more or less depolarized
Use polarization controllers if you would like a specific, fixed polarization state

For motorized polarization controllers please contact us directly.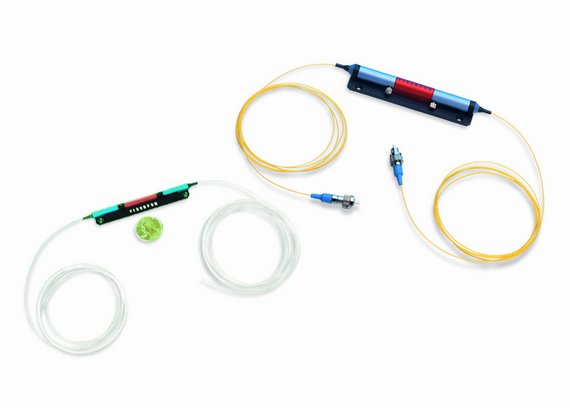 Polarization Controller (Manual) – Miniature
The Properties:
All-fiber concept
Patented principle without squeezing the fiber
Super-compact
Easy to integrate
Low loss
| | | |
| --- | --- | --- |
| | IPC | Miniature IPC |
| Operating Wavelength Range | 1520 ~ 1620 nm | 1520 ~ 1620 nm |
| Insertion Loss | < 0.5 dB (< 0.3 dB typical) | < 0.5 dB (< 0.3 dB typical) |
| Polarization Extinction Ratio | > 20 dB (> 25 dB typical) | > 20 dB (> 25 dB typical) |
| Back Reflection | < -60 dB (without connector) | < -60 dB (without connector) |
| Dimensions (W x H x D) | 88 x 17 x 19.5 mm | 88 x 6 x 10 mm |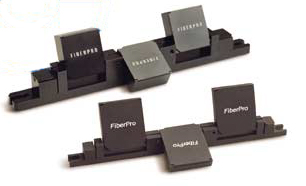 Polarization Controller (Manual) – Paddles
The Properties:
All-fiber configuration
Classic paddle set-up ("pig's ears")
Wavelengths: 830, 1,310, 1,550 nm
Simple
Affordable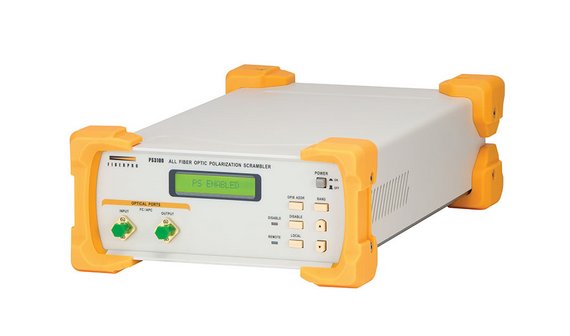 Polarization Scrambler – Bench-Top
The Properties:
All-fiber configuration
Swift scrambling at > 1 MHz
Central wavelengths: 980, 1,310, 1,480, 1,550, 1,570, 1,590 nm
Wide bandwidth > 40 nm
Low loss < 0.7 dB
Rack or module version optional
| | | | |
| --- | --- | --- | --- |
| | PS3000 | PS3100 | PS3200 |
| Output DOP | < 5% | < 5% | < 5% |
| Polarization modulation frequencies | 1310, 1480, 1550, 1590 nm | 1550, 1590 nm | 980, 1570 nm |
| Operating wavelength range | > 40 nm | > 40 nm each | > 80 nm |