Combined measurement of surface roughness and form deviation
The TopMap Pro.Surf+ conveniently determines surface roughness and form deviation in a single measurement system – precise, reliable and cost-efficient. The additional roughness sensor and smart data acquisition takes the high-end surface measuring system TopMap Pro.Surf to the next level forming an all-in-one instrument. The resulting Pro.Surf+ is ideal for measuring precision surfaces – in the metrology laboratory, close to production and even right in the production line thanks to a high level of repeatability.
Quick and precise 3D surface characterization, plus roughness measurement
All-in-one system captures all surface details
Non-contact measurement principle and traceable measurement results
Smart Scanning technology and filter wheel for almost all surfaces
Large measurement volume of 230 x 220 x 70 mm³
Telecentric lens measures even low-lying points
Safe sample handling thanks to a long stand-off distance
Automatic component recognition without any need for mechanical mounting
Easy-to-use and automatable measurement and analysis software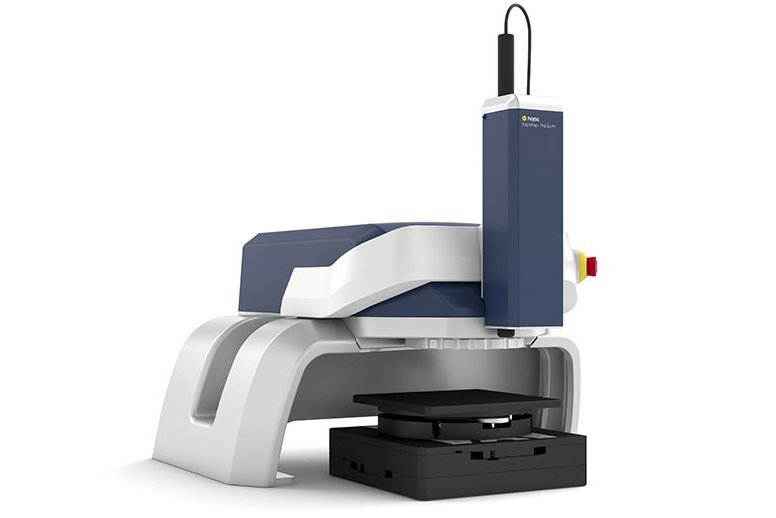 TopMap Pro.Surf+ measuring form deviation and roughness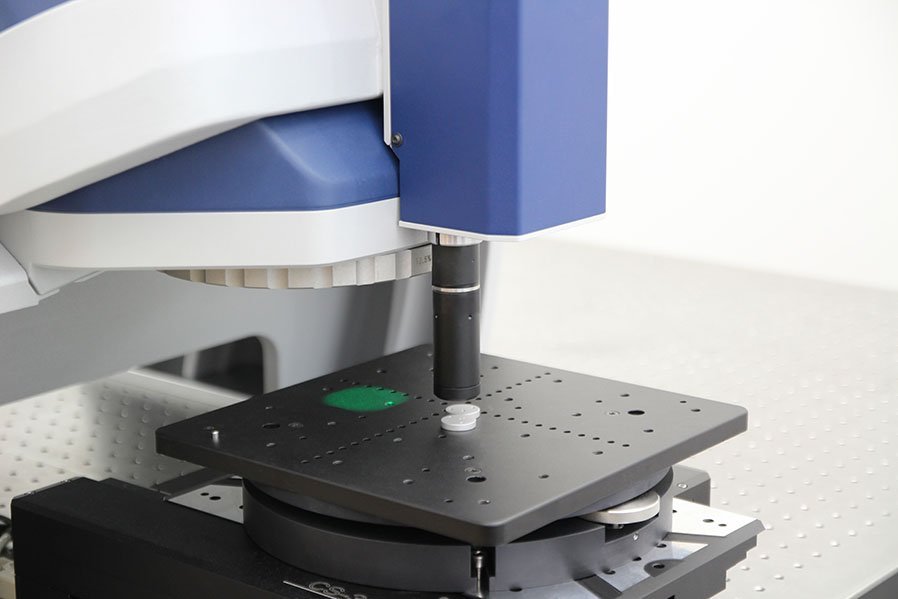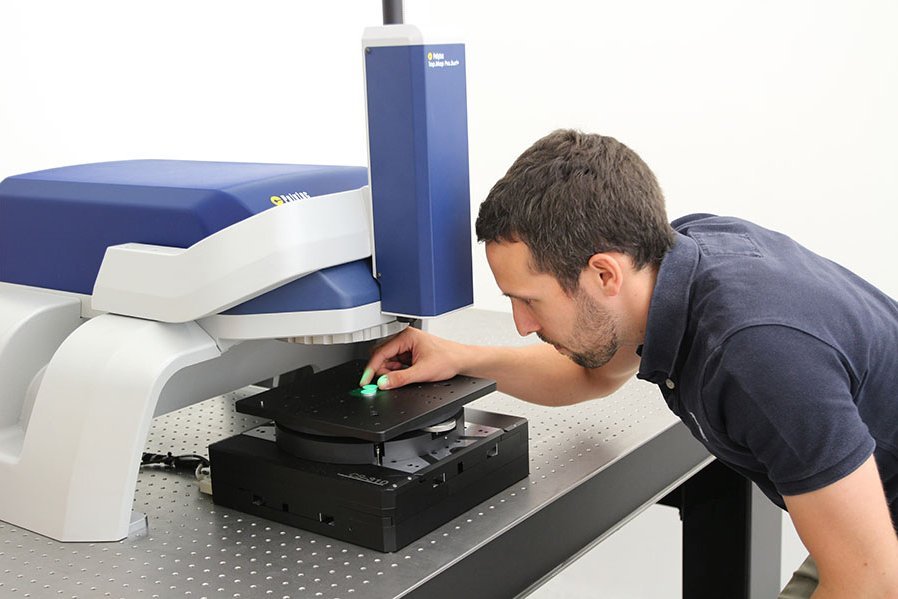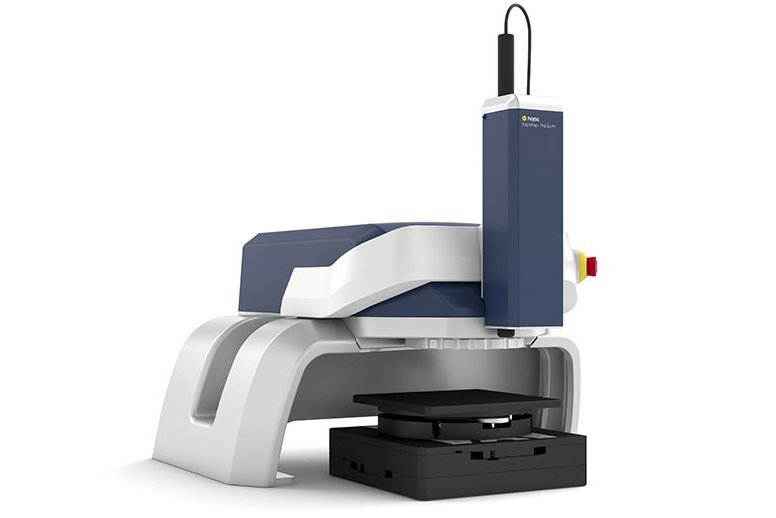 TopMap Pro.Surf+ measuring form deviation and roughness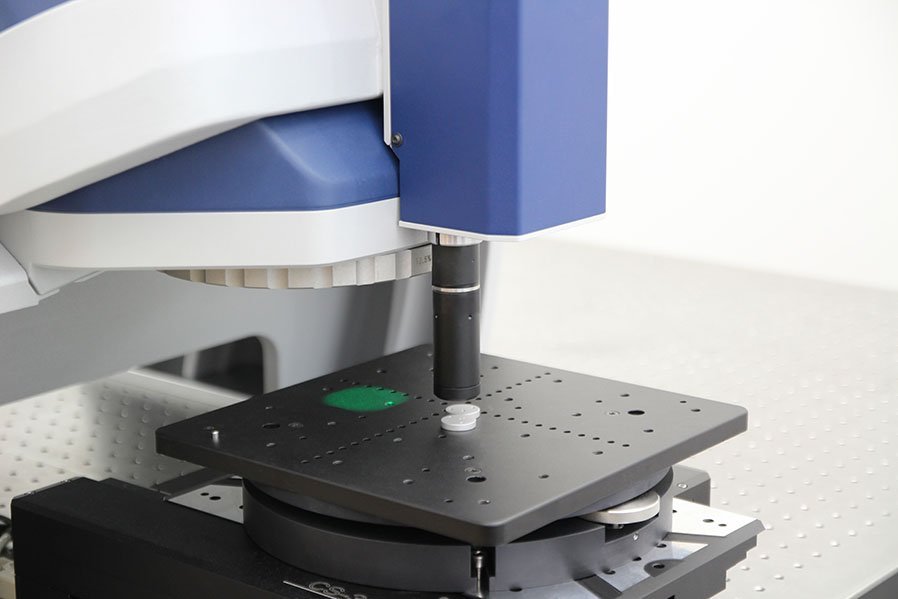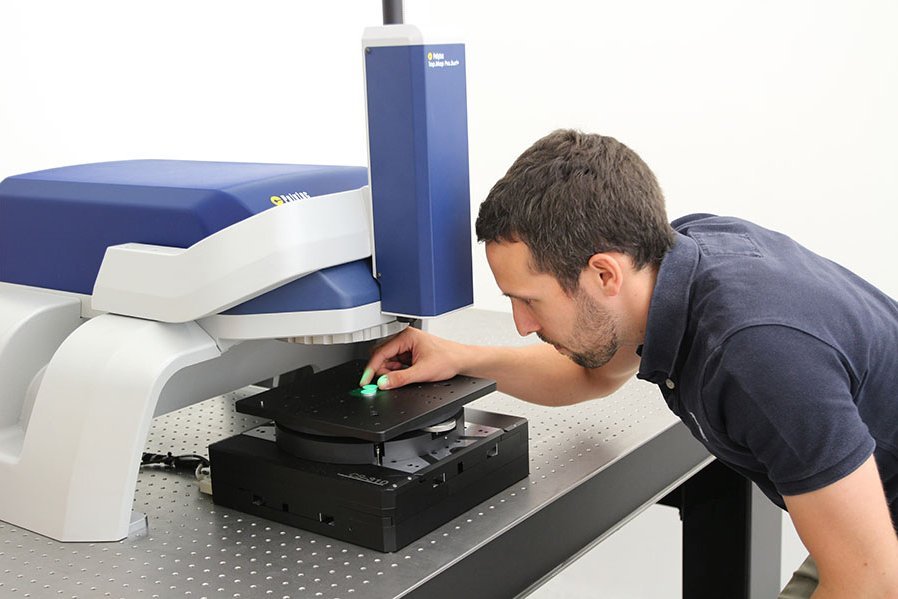 Measure surface roughness and form tolerances
The TopMap Pro.Surf+ offers the customized solution for all surface characterization requirements using parameters such as flatness, step heights, parallelism and roughness. All in all, the spatial resolution, the telecentric lens and the speed cut a very impressive figure indeed.
The combination of a white-light interferometer with chromatic confocal technology means that no details are overlooked. Two million spots are recorded on a large 44 x 33 mm measuring surface in a matter of seconds without any need for stitching – and the surface area can even be extended to 230 x 220 mm. What with a 70 mm vertical measurement range and excellent vertical resolution regardless of the image field sizes, there is plenty of leeway for flexible measuring tasks. The telecentric lens even reaches hard-to-access areas, such as holes.
The fast data acquisition helps to comply with cycle times and the required speed. Integrated machine vision tools such as automatic pattern recognition suberbly speed up the quality assurance process. Several test objects are captured simultaneously in a single pass – without any need for mechanical mounting and with the image field arranged as desired.
Combined measurement of form parameters plus surface roughness - TopMap Pro.Surf+