Acoustic Photo 2D
This plugin lets one create an Acoustic Photo by integrating a sound emission over a selected time and/or frequency interval, thus creating an acoustic map that can be superimposed on the camera picture. By doing so, acoustic data is combined with visual reference points. The resulting Acoustic Photo offers the user various analysis and evaluation options.
The module's main use is to compare stationary noise sources, different development stages (before and after) or to compare different views on the product.
Recorder Interface
The purpose of the recorder module is synchronous recording of acoustic and optical data with a microphone array with a video camera connected to a data recorder. Optionally, a variety of analog and digital data can be recorded in parallel.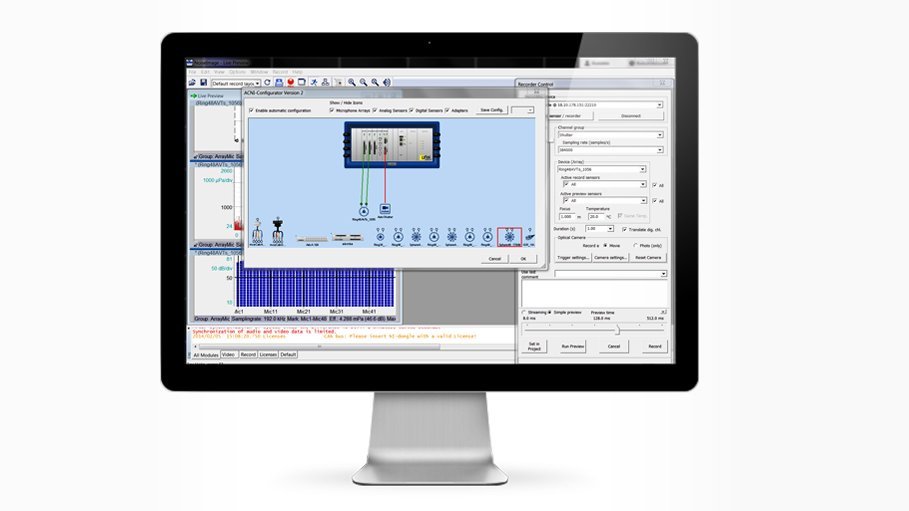 Frequency analysis of a train brake