Acoustic quality control with laser precision
The IVS-500 Industrial Vibration Sensor is the key to fast acoustic quality inspection, structure-borne noise analysis and reliable pass-fail decisions. This laser vibration sensor measures reliably, in demanding industrial environments, without contact and therefore without wear and on virtually all surfaces. Optimize costs and yields by reducing false rejects in the production and assembly process.
Clear and repeatable pass/fail decisions for production testing
Measures non-contact with laser precision
Flexible working distances up to 3 m with auto focus
Versatile covering any application up to 100 kHz
Robust and wear-free sensor technology
Easy set-up and integration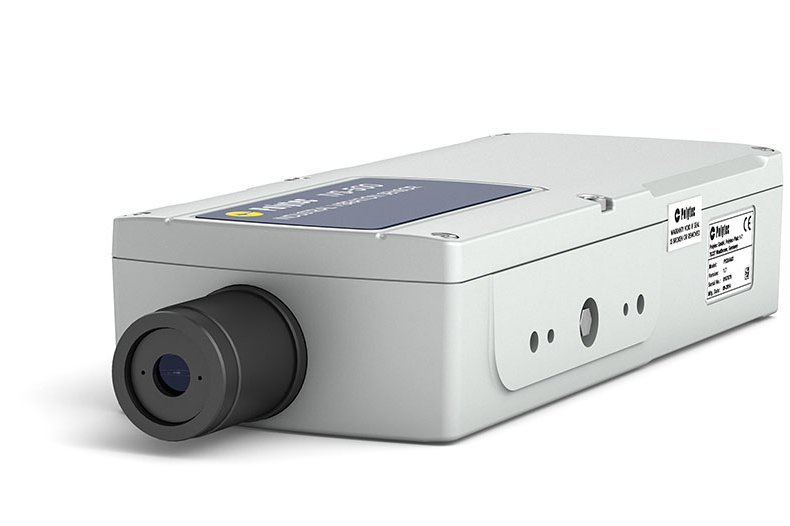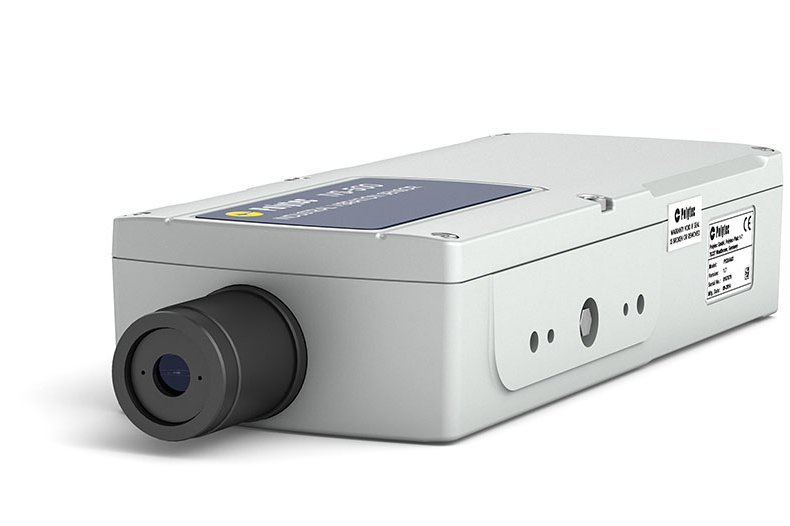 Cost-efficient and flexible in-line quality inspection
The simple setup and ruggedized sensor design of the IVS-500 enable a smooth integration into production test systems. Complemented with the software tool SonicTC QuickCheck, Polytec offers a comprehensive solution for reliable pass-fail analysis.
The IVS-500 comes as compact all-in-one with decoding electronics integrated into the sensor. Several models can be selected depending on your application – from low to ultrasonic frequencies and from low to high velocities. The optional remote and auto focus allow you to adapt to different sample geometries and guarantee the best signal-to-noise ratio for each sample tested.
All IVS-500 models feature an analog measured velocity output, which is compatible with standard data acquisition hardware and can be controlled via the serial interface from a computer or the PLC (programmable logic controller).
Acoustic quality control with laser precision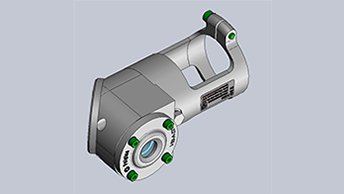 VIB-A-210 90° Deflection unit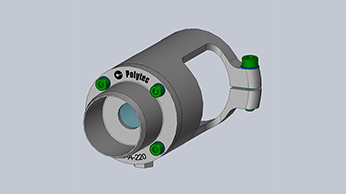 VIB-A-220 Protective window
Protects the objective lens of the laser vibrometer from dust, oil and contamination. Tube around window for additional protection.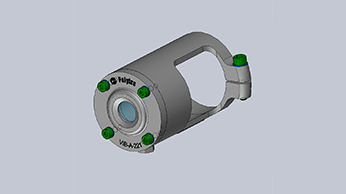 VIB-A-221 Protective window (flat)
Protects the objective lens of the laser vibrometer from dust, oil and contamination. Flat design for easy cleaning.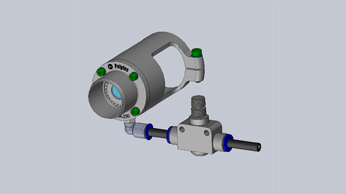 VIB-A-230 Air purge unit
For improved protection of the protective window from oil mist and dust.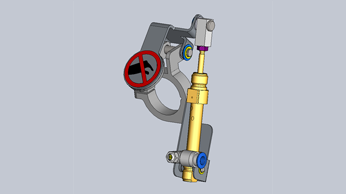 VIB-A-240 Pneumatic beam shutter
Mechanically protects protective window from dust and contamination.
Tripods, Test Stands, Positioning Stages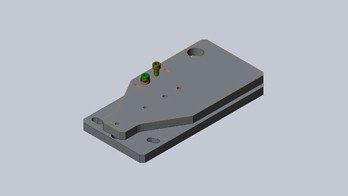 VIB-A-P07 Pan/Tilt Adjustable Mounting Plate
For installation in industrial production lines. Allows fine adjustment of the tilt and rotation angles by ± 1.3°.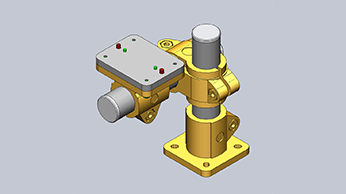 VIB-A-P09 Alignment device
For installation in industrial production lines. Allows adjustment in 2 translational directions and 2 rotations (tip/tilt).
Software, Data Acquisition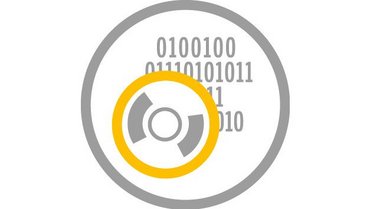 IVS-500-Prog Programming Kit
Allows reconfiguration of IVS-500 factory settings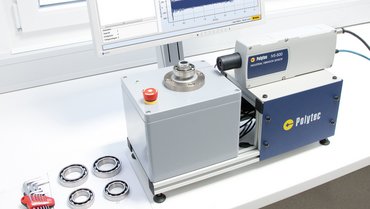 Software QuickCheck for production testing
SonicTC QuickCheck
Vibration testing software for in-line process control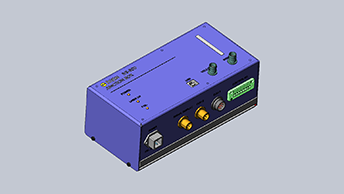 IVS-E-500 Junction Box
Rail mounting unit, providing interfaces and power to the IVS-500.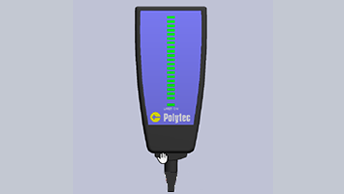 IVS-A-510 Signal Level Display
Handheld Unit for direct connection to IVS-500 Sensor or IVS-E-500 Junction Box.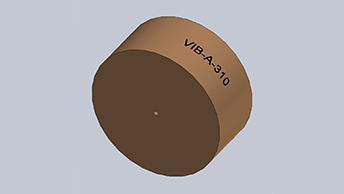 VIB-A-310 Alignment tool
Allows adjustment of laser beam perpendicular to the object surface for best signal quality.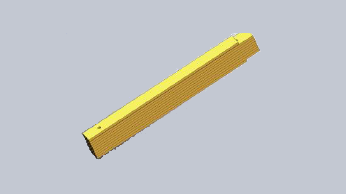 VIB-A-320 Folding ruler
Shows visibility maxima for optimal working distance.