You can choose from a comprehensive portfolio of accessories for the Polytec spectrometer systems. Polytec even individually makes single units of application-specific accessories in line with your requirements, for use in studies or series preparation operations.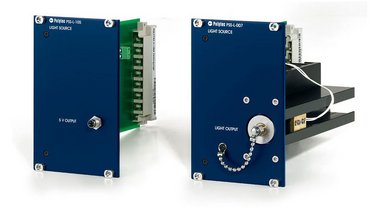 Plug-in units
Power supplies and fiber-coupled light sources as plug-in units for a 19" housing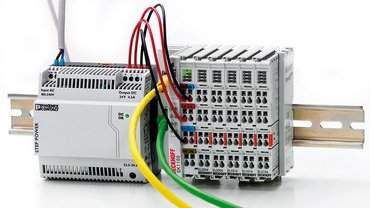 Modules for PLC interfacing
Extensive range of fieldbus components for all standard I/Os and fieldbus systems. The wide selection of I/O components means that you can choose the bus system best suited to your particular application (e.g. 0 – 10 V, 4 – 20 mA, Profibus, RS232).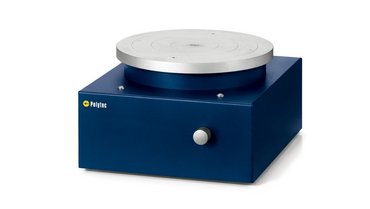 Turntable
Turntable attachment for laboratory applications and process method development
Holder
Hand-held holder for distance scan head, for field applications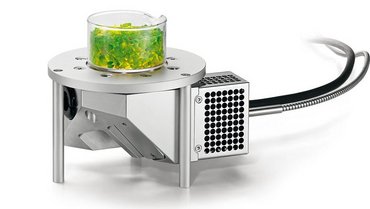 Laboratory stand K
Designed for use with the contact scan head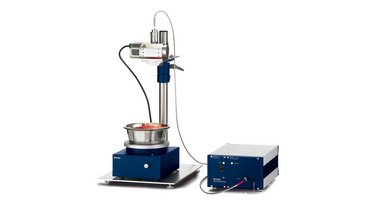 Laboratory stand D
Designed for use with the distance scan head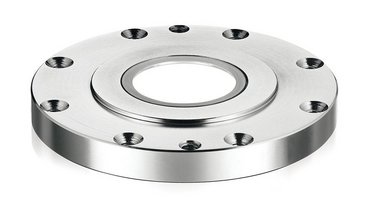 Adapter flange
Designed for use either with the distance scan head or the contact scan head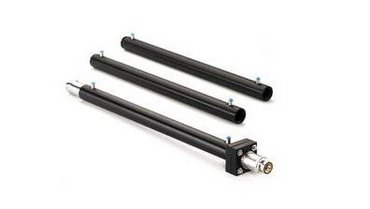 Single pass gas cell
In different lengths for continuous flow transmission measurements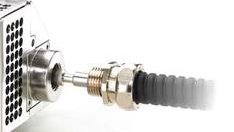 Protective hose
Additional protective hose for fiber optics (IP64)