Forage and silage have become increasingly important as feed and energy sources in recent years due to their wide range of uses. Information on the nutrient content of feedstuffs is crucial in order to be able to provide farm animals with optimal care. Different needs depending on the type of husbandry, as well as the constantly changing quality of raw materials, require regular adaptation of feeding and the associated nutrient control. Particular focus is placed on seasonally changing conditions and the availability of fresh green fodder, dry fodder, or silage.
The preservation of the green fodder produced can, in principle, be done by drying it into hay or by ensiling it, i.e., by lactic acid fermentation into silage. The quality of grass silage depends on production factors such as the time of cutting and growth conditions. The time of cutting and the resulting degree of ripeness of the grasses determine their later use as livestock feed since the availability of proteins and carbohydrates, among other things, changes due to increasing lignin storage. Silage also serves as an energy-rich substrate in biogas plants. Maize silage is often used because maize enables a high yield of dry matter per area. In addition, maize silage provides a higher gas yield during fermentation.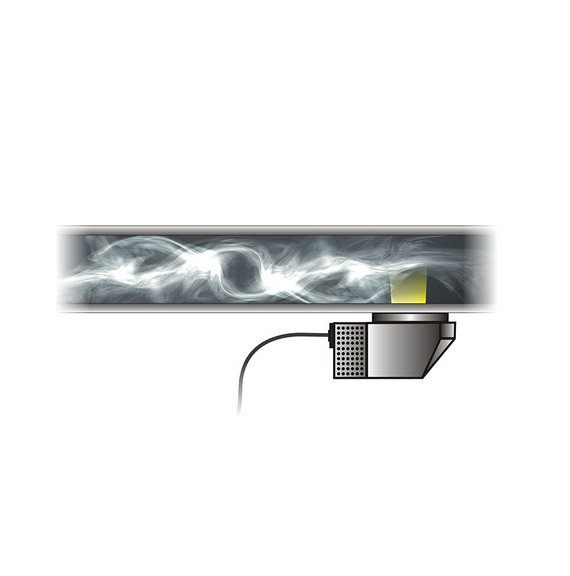 Applications of NIR spectroscopy for forage and silage
With the near-infrared spectrometers from Polytec, it is possible for farmers to carry out quality testing of green fodder and silage quickly, efficiently, and cost-effectively and to determine various quality-relevant parameters simultaneously with one measurement. The system is delivered ready for use and can be operated stationary in the laboratory, at the biogas plant, or mobile on the harvesting machine. The NIR technology enables the analysis of different green forages, for example, clover and ryegrass, as well as silages such as hay silage and maize silage. The measurements are carried out with the aid of the contact measuring head developed by Polytec, which is installed via a shatter-proof and scratch-proof sapphire glass window. The measuring head is connected in the feed system, in mixers, hoppers, pipelines, or on the outer wall of storage containers. In addition, the distance measuring head allows contactless measurement above conveyor belts at a distance of up to 50 cm from the material to be analyzed. Typical analysis parameters in silage and green forage include:
Moisture / dry matter
Protein content
Fat content
Ash content
Have we spiked your interest?
Contact us, and we will be happy to send you more information on this topic.