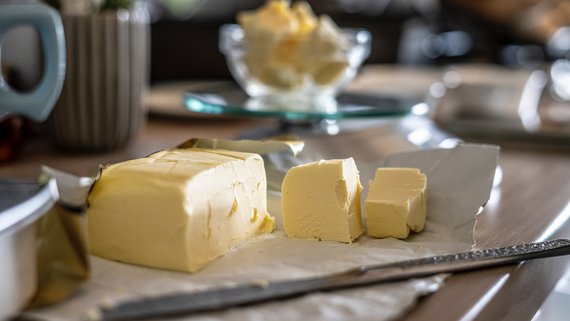 Quality control of butter
Butter production is in the spotlight from an ecological and economic point of view. Rising raw material prices and a focus on reducing the ecological footprint of production are forcing producers to optimize their manufacturing processes.
The main goal for manufacturers is to achieve the highest possible water concentration at the lowest fat content without exceeding or falling below specifications. Inline NIR spectroscopy is a suitable tool for this purpose. In addition, the Polytec PAS systems allow process control of salted as well as unsalted butter. As a result, butter's moisture content and salt content are measured quickly, reproducibly, and efficiently.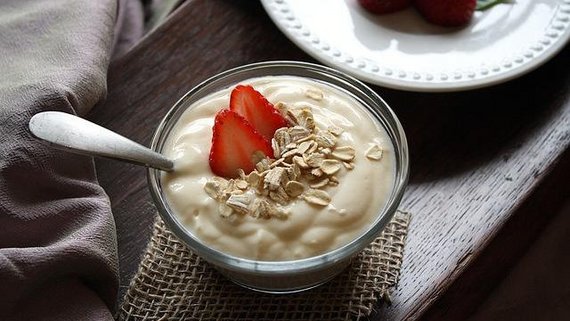 Quality control of yoghurt
The sales market for yogurt is growing worldwide, because of its health-promoting properties, such as the naturally high protein content and the bacterial cultures that are digestible for the human organism. In addition, vegetarian yogurt alternatives and the demand for healthier, low-sugar products with fewer additives open up different sales markets for manufacturers.
Yogurt can be easily produced with suitable cultures, but it is a sensitive product that spoils quickly if the appropriate production processes and cold chains are not adhered to.
In yogurt production, a high production throughput must be achieved in order to increase the profit margin and produce a wide range of products, such as fruit yogurt or yogurt drinks.
With NIR spectroscopy, common quality parameters such as fat and dry matter can be determined directly in the production area.
Have we spiked your interest?
Contact us, and we will be happy to send you more information on this topic.

What are the advantages of inline NIR spectroscopy?
Fast analysis results of several product-critical parameters
Optimized product quality for consistently high quality
Saving of valuable raw materials and their optimal use
Increased productivity: increase efficiency and reduce downtime thanks to fast analysis results
No sample preparation, no waste
No special knowledge required, simple sample presentation