Non-contact measurement of rotational vibrations
With the Polytec RLV-5500 Rotational Vibrometer, you can conduct non-contact measurements of the angular velocity and angular displacement of rotational vibrations on any shape of rotating structure. The RLV-5500 helps you to precisely analyze the rotational dynamics of drivetrains, gas turbines, electrical generators, printers and copiers, and thus enables you to develop products efficiently, and perform troubleshooting operations quickly. The process is precise, contactless and therefore requires no additional masses or mechanical intervention in the drive.
Precise, non-contact measurement of the rotational speed, changes to angular velocity, changes to the angle of rotation
Fast set-up and alignment
High resolution in a wide speed range (up to 20,000 rpm at a bandwidth of 10 kHz)
High S/N ratio due to digital demodulation and filtering
Integrated air purge system cools and protects the lens
Compact sensor with IP67 protection class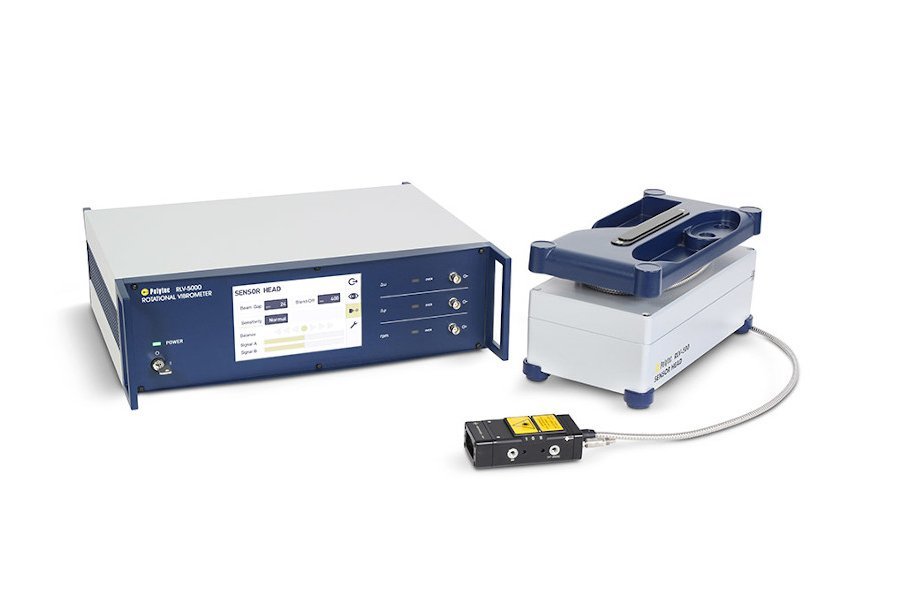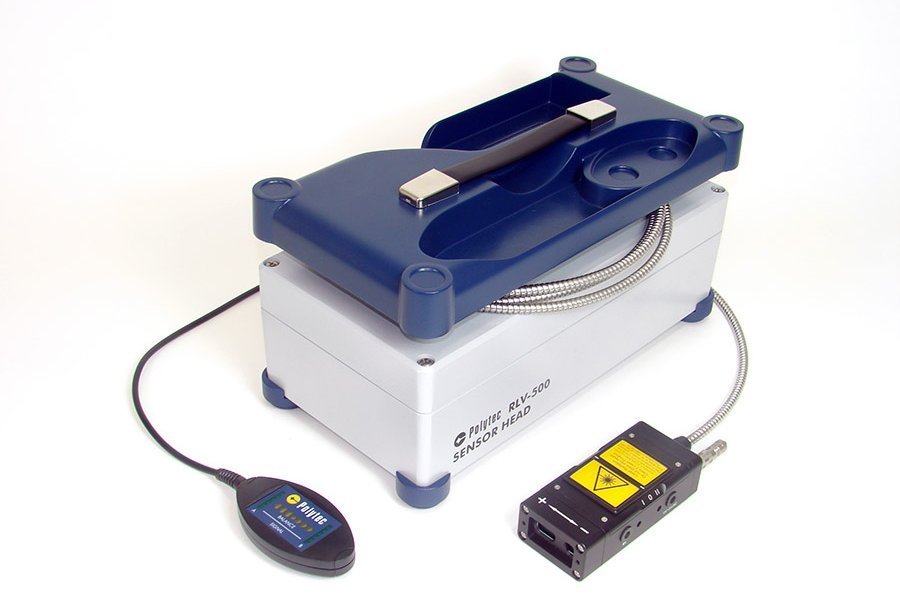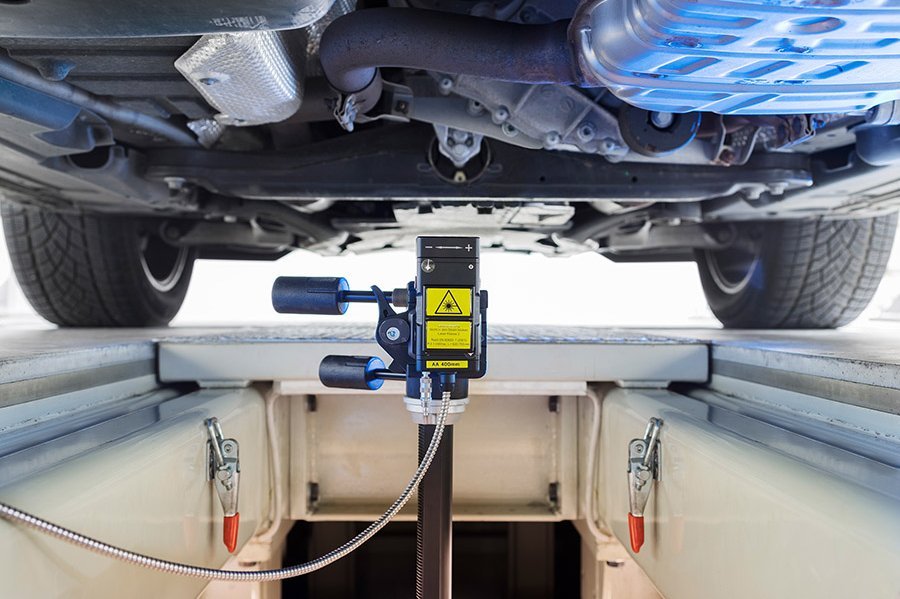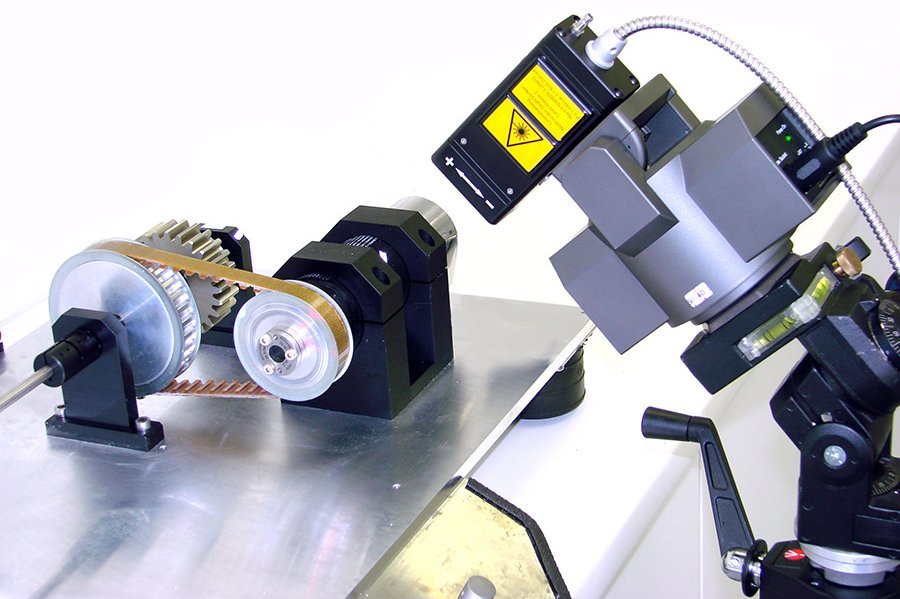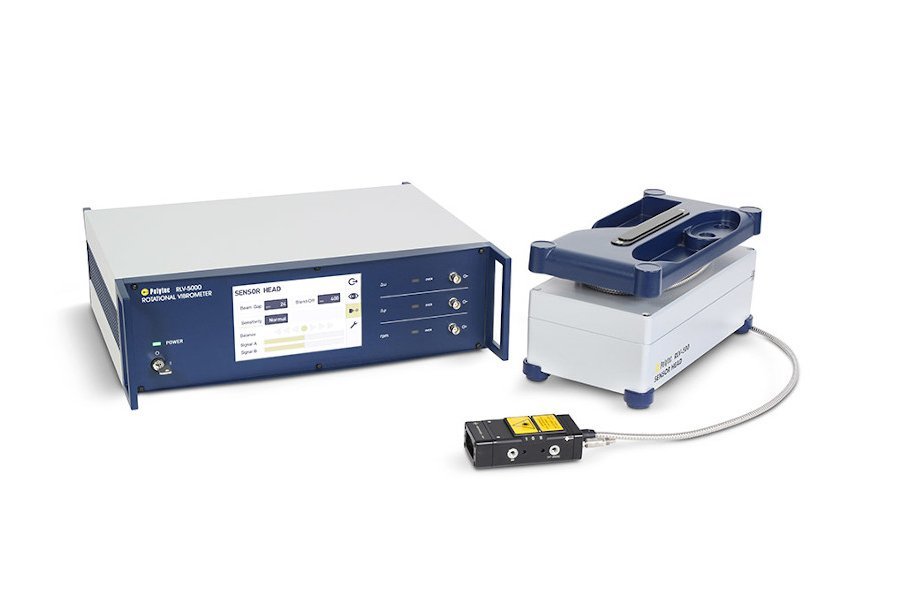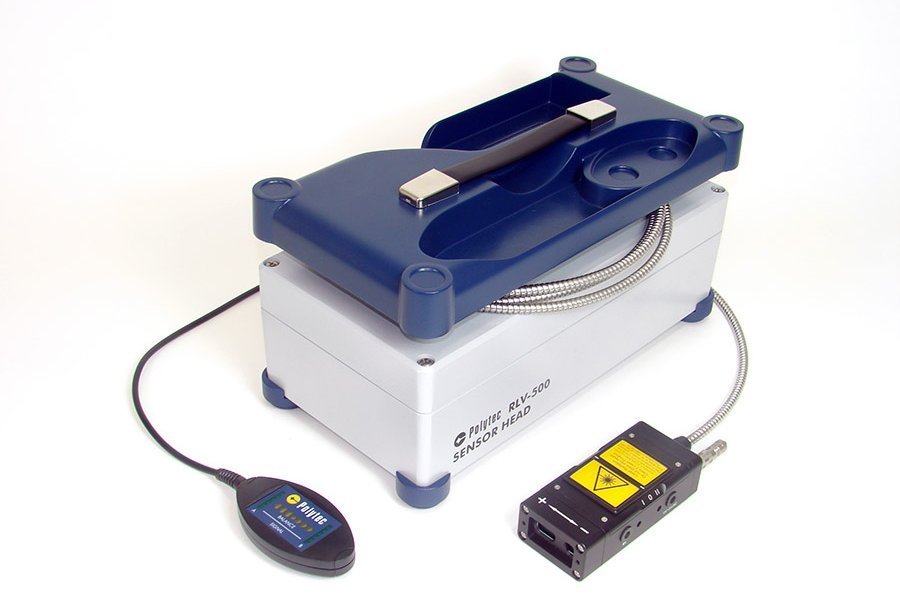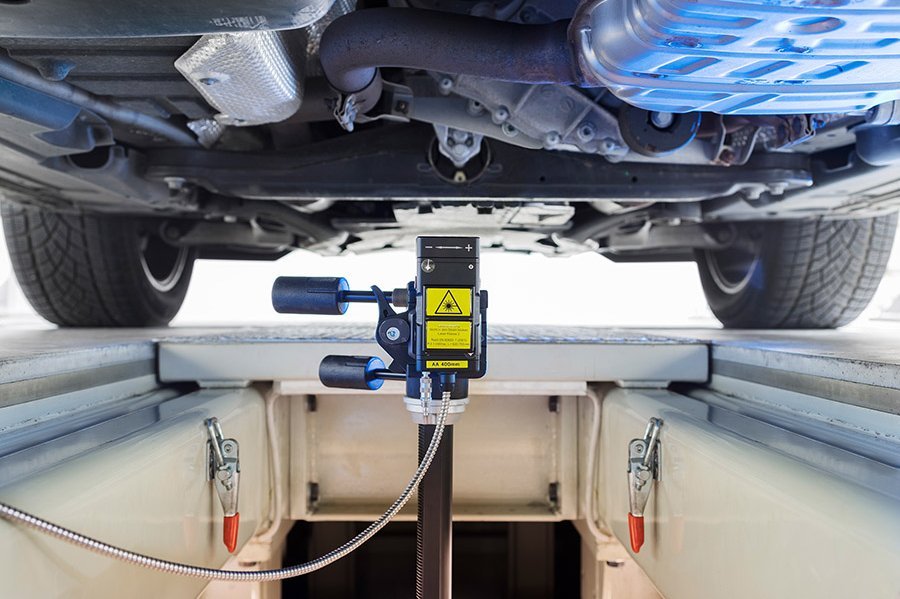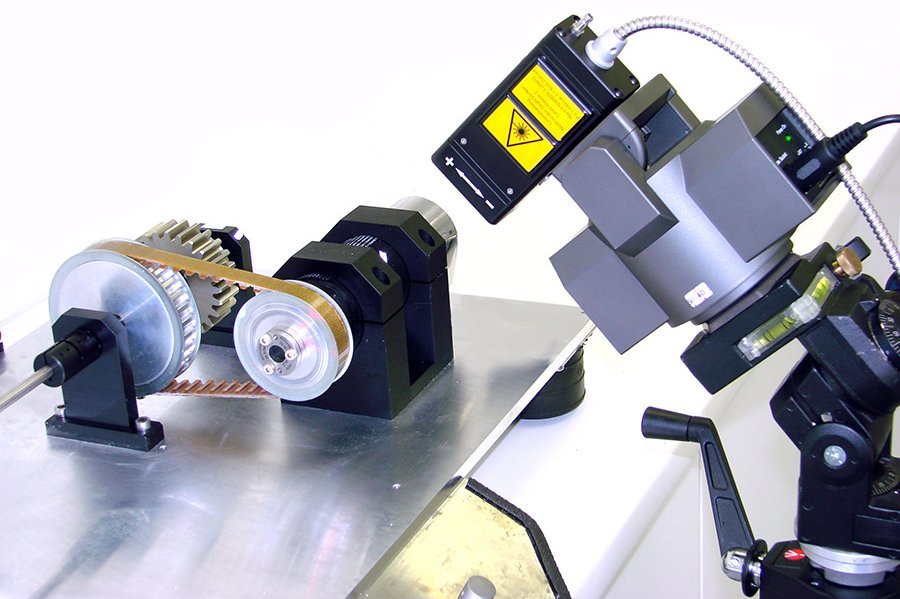 Rotational speed, angular velocity and angle of rotation
The RLV-5500 Rotational Vibrometer's powerful digital decoders guarantee an excellent signal-to-noise ratio and high-resolution measurement results. The extremely compact sensor allows you to perform measurements even in places where space is tight. For applications carried out in a harsh industrial environment, the sensor head is equipped with an integral air purge system that keeps the lens free from oil mist and dust.
Perform non-contact and reliable measurements…
Rotational speed, changes to angular velocity, changes to the angle of rotation
At speed ranges of up to 20,000 rpm at a bandwidth of 10 kHz
On hard-to-access areas with a 90° deflection unit
In harsh environments thanks to the IP67 protection class
Accessories and components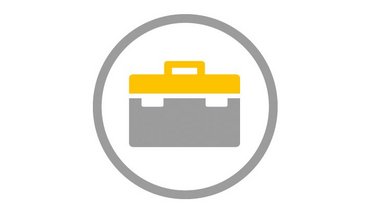 RLV-A-530 90° Deflection Unit
Provides 90° deflection of the two laser beamsfor measurements at positions difficult to reach.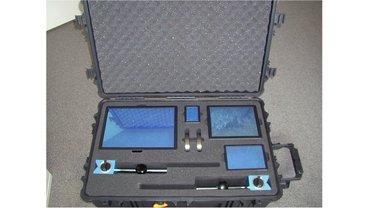 A-MIR-xxxx Mirror Sets
Polytec's mirror sets contain different sizes of mirrors to assist in the set-up of your measurement.
Tripods, test stands, positioning stages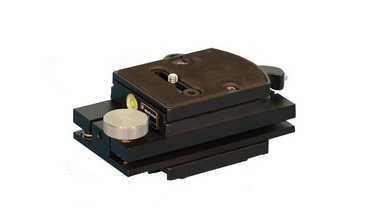 VIB-A-P01 Tripod Mountable Tilt Stage
VIB-A-P02 Tripod Mountable Traverse/Tilt Stage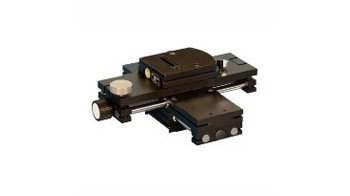 VIB-A-P06 Tripod Mountable X/Y/Tilt Stage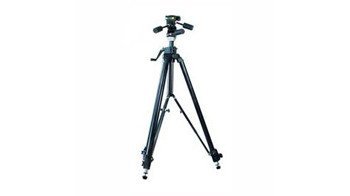 VIB-A-T02 Tripod with Pan/Tilt Head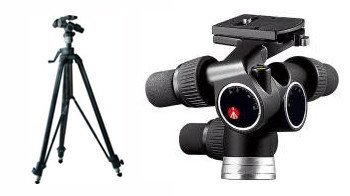 VIB-A-T05 Tripod with Geared Pan/Tilt Head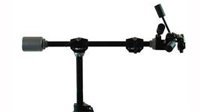 A-CBA-A003 Tripod Mountable Counter Balance Arm
Horizontal counterbalanced arm for use with VIB-A-T0x tripods. Allows mounting of the sensor head off the center of the tripod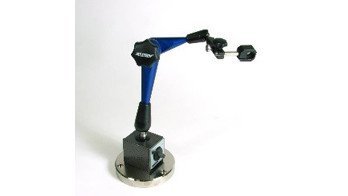 VIB-A-T39 Flexible Arm with Magnetic Base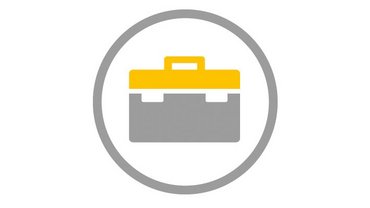 A-PTT-9015 Motorized Pan/Tilt Head
Battery-operated positioner with hand-held control panel.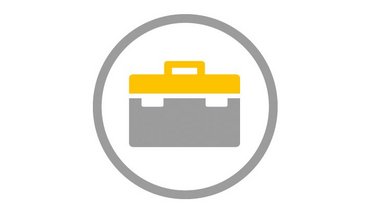 A-PTT-C015 Extension Cable
For A-PTT-9015 hand-held control panel. Cable length: 15 m.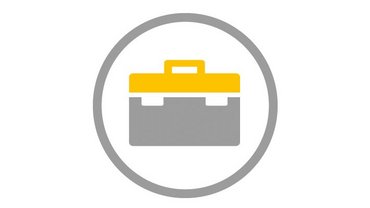 RLV-A-540 Air Purge Adapter
Air nozzle for improved protection against oil and dust.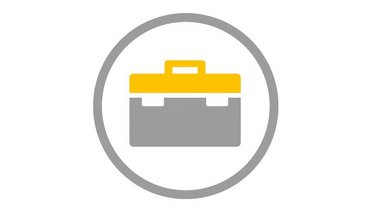 A-RET-xxxx Retro-Reflective Supplies
Selection of sprays, tape, sheets and micro glass beads for improvement of signal to noise ratio when measuring uncooperative surfaces.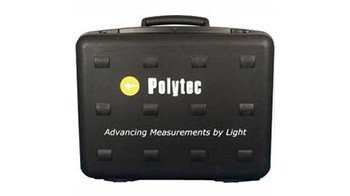 RLV-A-500 Transportation Case
Heavy duty transportation and storage case for the RLV-500 sensor head / laser unit.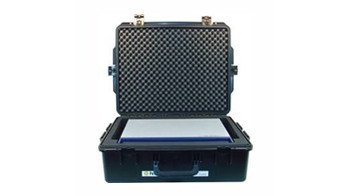 VIB-A-CAS02 Transportation Case
Heavy-duty transportation and storage case.