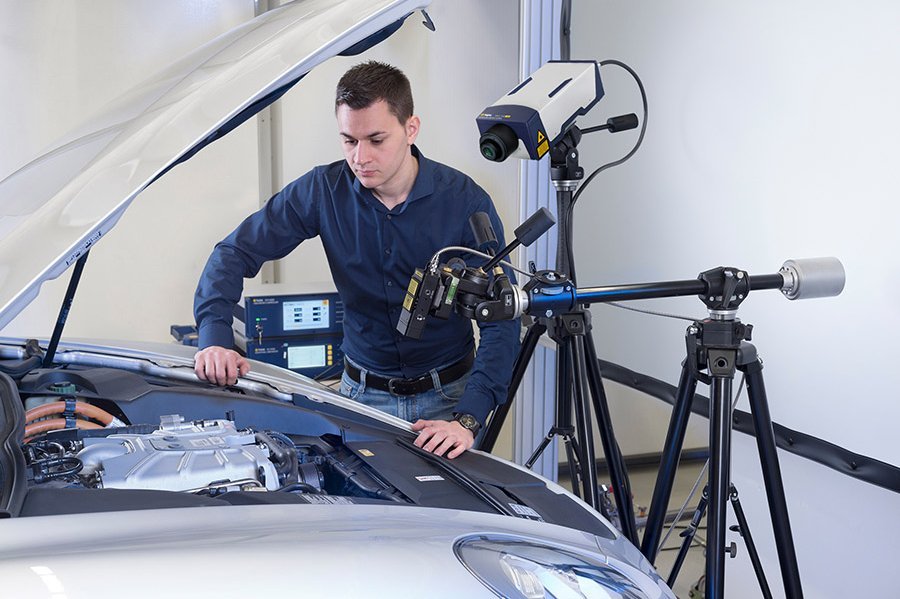 PolyXperts engineering services, e.g. operational modal analysis on motor run-up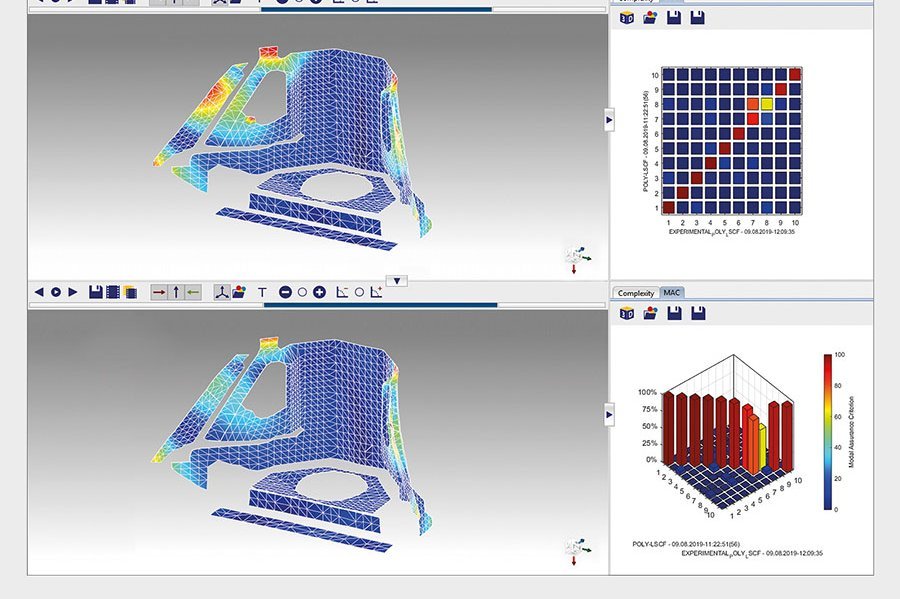 Model correlation of additive manufacturing part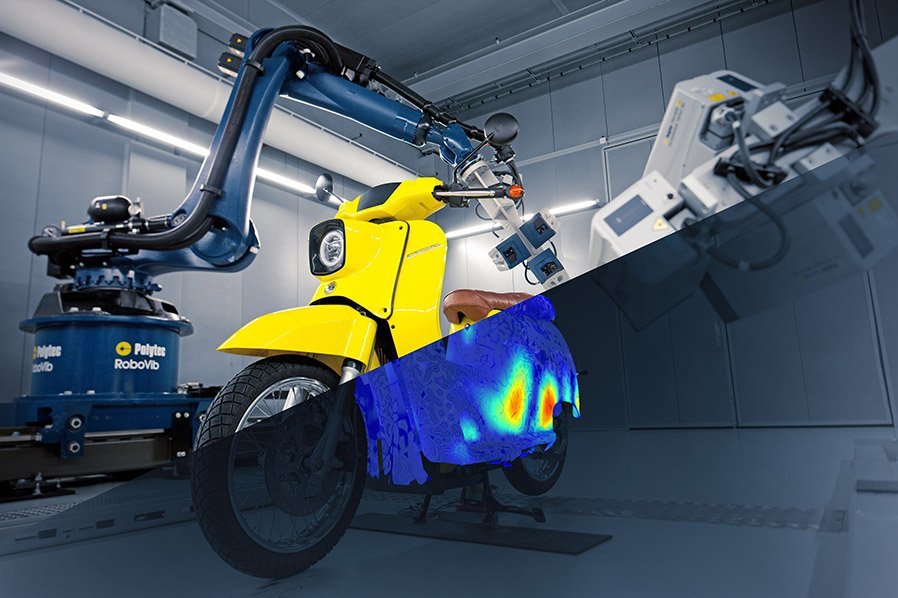 Vibration measurement as a service: here, a deflection shape analysis on an e-scooter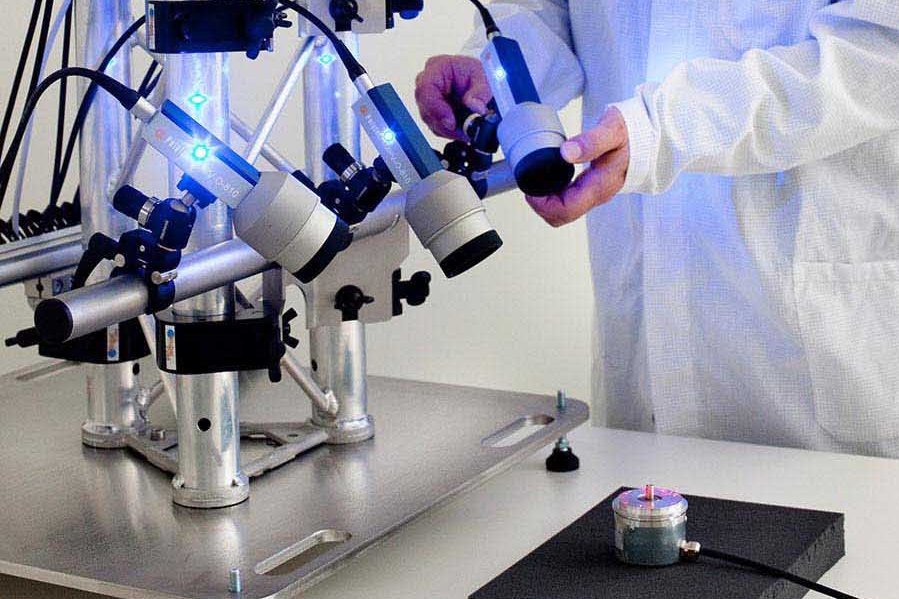 Vibration testing service using synchronous measurement by a multipoint vibrometer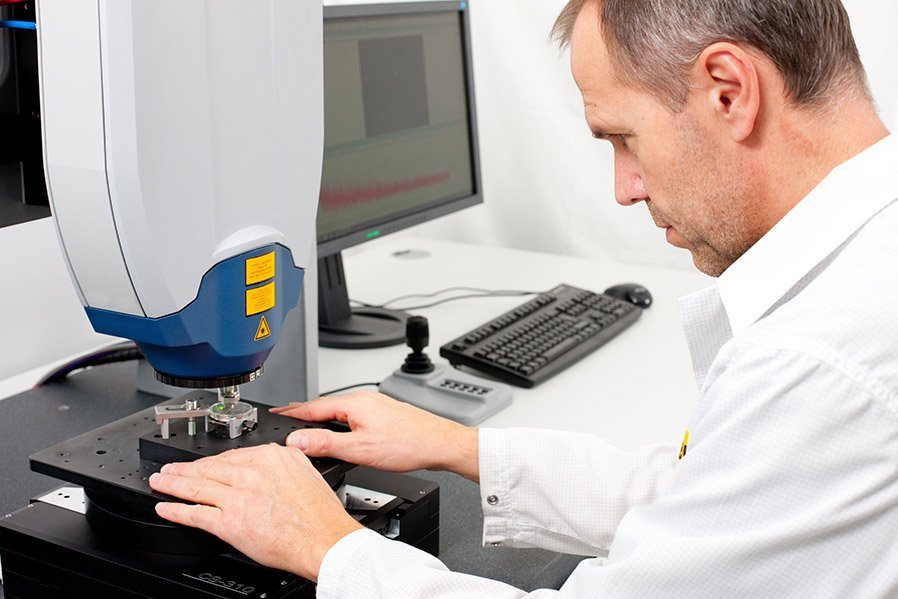 Measurement support for MEMS and microsystems analysis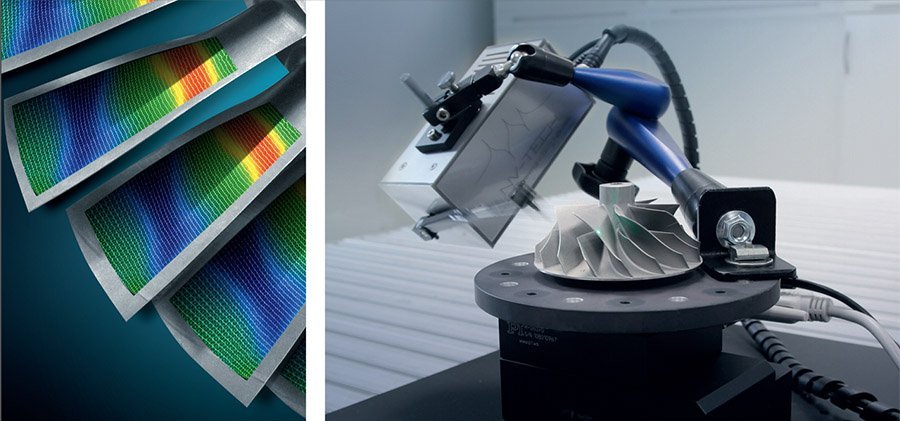 Vibration measurement service - e.g. blisk testing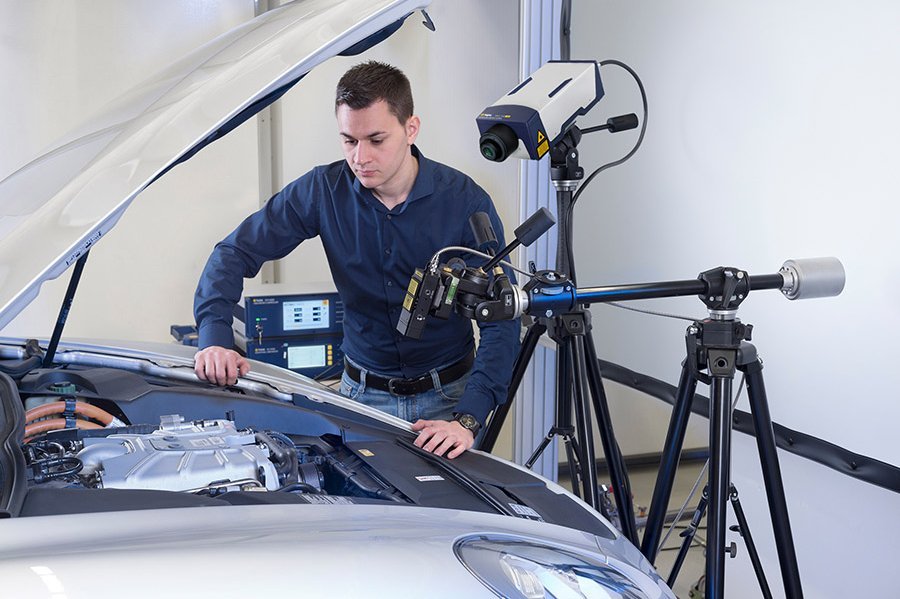 PolyXperts engineering services, e.g. operational modal analysis on motor run-up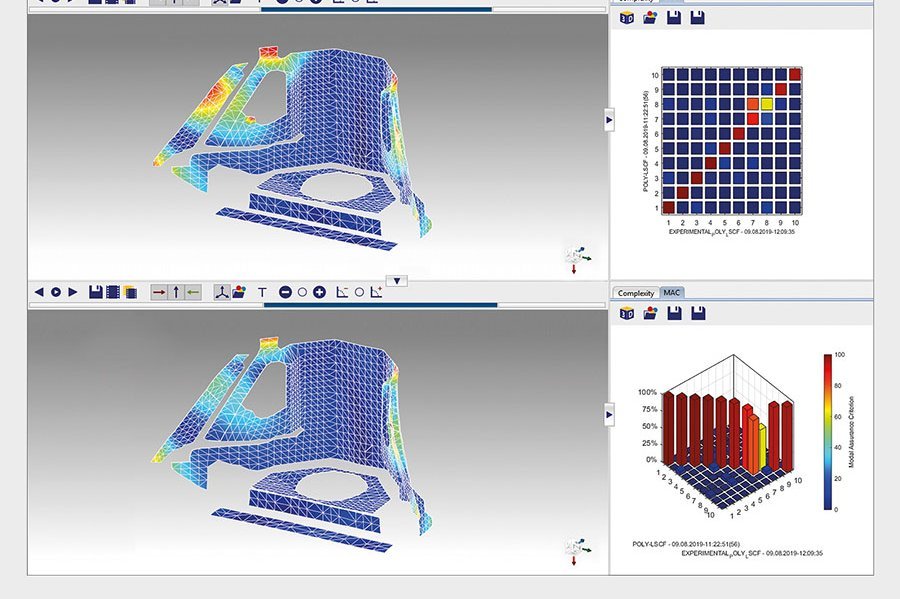 Model correlation of additive manufacturing part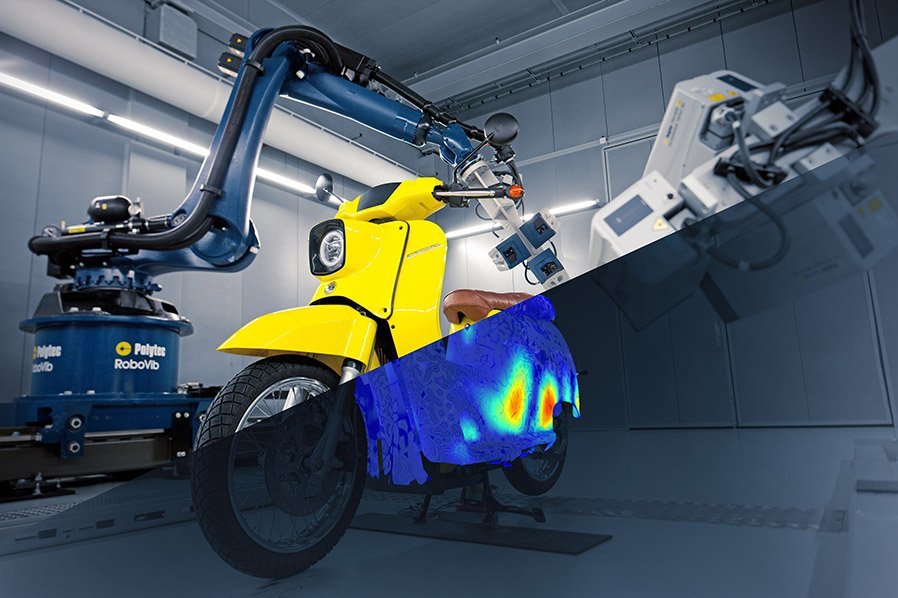 Vibration measurement as a service: here, a deflection shape analysis on an e-scooter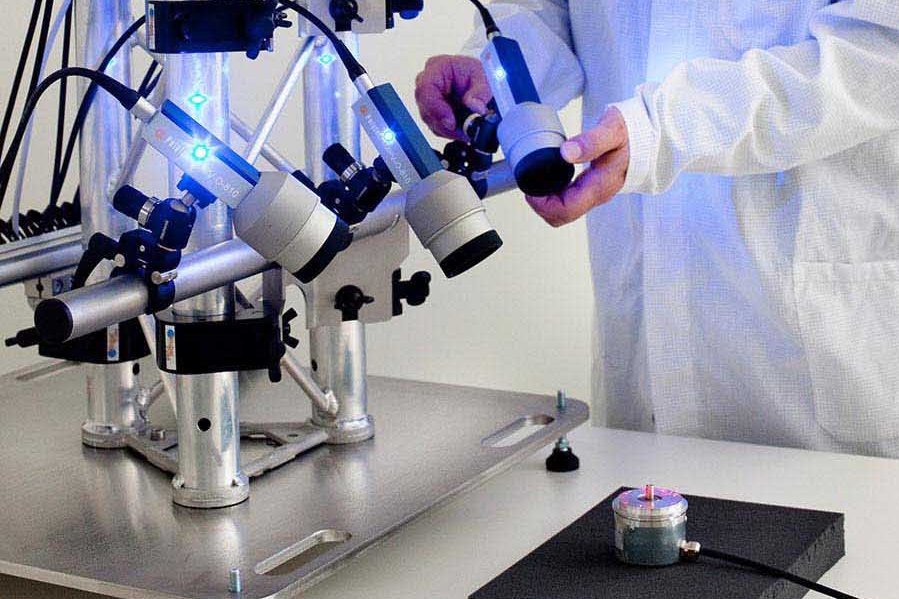 Vibration testing service using synchronous measurement by a multipoint vibrometer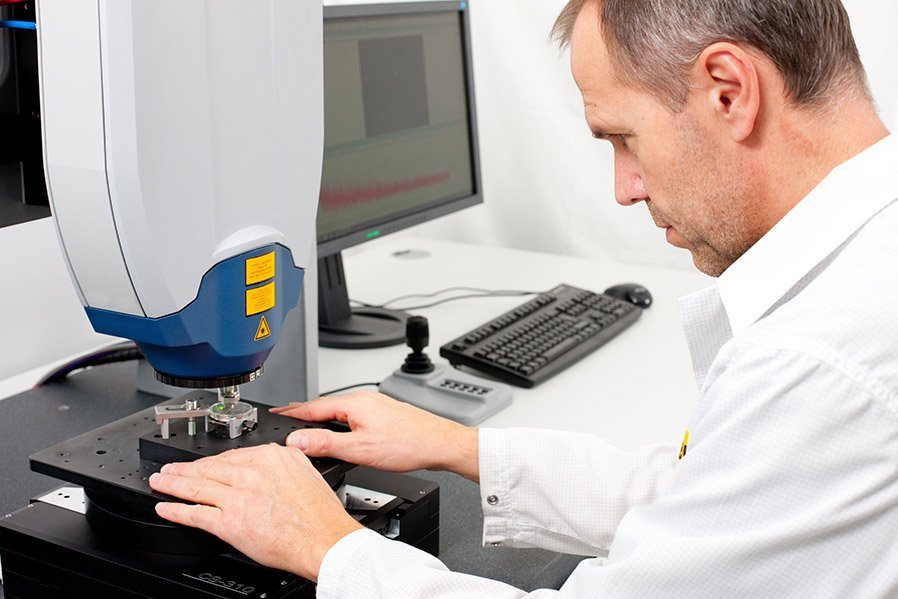 Measurement support for MEMS and microsystems analysis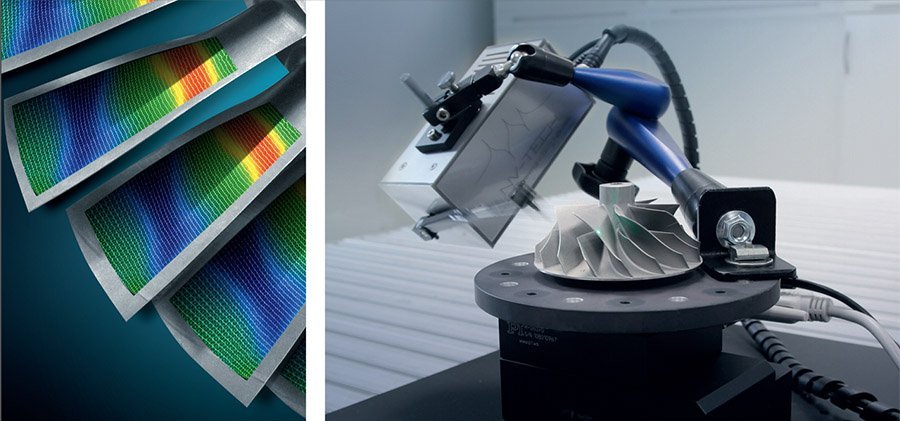 Vibration measurement service - e.g. blisk testing
Engineering service and measurement equipment rental
Outsource your measurement tasks simply to Polytec or rent our cutting edge measurement instruments. Expect quick and reliable measurement reports from our PolyXperts as basis for further decisions and improvements while cutting down your cost of ownership, especially for non-frequent testing needs. Use our modern measurement labs including our RoboVib® structural test stations. Our experienced engineers support you through every phase needed, including consulting of test setups at your site.
All of our labs are set up for video conferencing for remote testing services allowing you to send in parts and join without the need for travel.
Vibration measurement and rental as a service
Get high quality experimental modal data as animated deflection shapes in 3D together with corresponding frequency response functions for a detailed correlation with your FE models.
Detailed operational deflection shape data resolved in frequency or time for evaluating vibration behavior under operational conditions
Data for NVH analysis (noise, vibration, harshness) to optimize acoustics and analyze the effect of vibration on comfort or durability.
Non-contact and full-field strain measurement for high cycle fatigue (HCF) testing typically for turbine blades or bladed disks (blisks)
Simultaneous measurement of relative movements during transients events like shock or noise profiles, e.g for EV and HEV batteries
Non-destructive testing (NDT), locating defects in composite samples without contact using lamb waves, local defect resonance or mode shape deviation techniques
Sound pressure fields can be measured and visualized without influence on the field
Measurement data for design verification of MEMS and micro-acoustic components, vibration frequencies up to 2.5 GHz
NEW: High-fidelity testing of encapsulated microsystem devices by measuring the MEMS through the silicon cap with our innovative IRIS technology.
Benefit from the latest optical measurement technology
Video conferencing allows remote testing services
Highest cost-efficiency at zero cost of ownership with rentals and services
Get high quality data as reliable base for further development
Non-contact sensor technology reveals true vibrational behavior, dynamics and acoustics
Use external expertise and support to expand your capacities
Automated experimental modal analysis as measurement service