Surface characterization with white-light interferometry
The TopMap Metro.Lab from Polytec is a high-precision white-light interferometer (coherence scanning interferometer) with a large vertical range and nanometer resolution. This means the Metro.Lab topography measurement system is ideally suited to the non-contact measurement of flatness, step heights and parallelisms of large surfaces and structures even on soft and delicate materials.
Being a complete measuring station, the TopMap Metro.Lab is the optimum solution when you want to measure large-area topographies on almost all surfaces. The large vertical measurement range of 70 mm allows you to perform measurements with subnanometer resolution, even under difficult conditions.
Since it offers great value for money, the TopMap Metro.Lab is particularly attractive to use, whether you're working in the metrology lab or close to production. It handles many tasks that you would previously have used tactile systems for. As with all TopMap systems, the open software architecture also enables you to program routine tasks or set up your very own user interface.
Non-contact due to the optical, interferometric measurement principle
Measurement also possible on steep sections (e.g. drill holes) due to the telecentric lens
Flexible due to 70 mm range
Fast measurements of large areas too
Large measurement field of up to approximately 80 x 80 mm with the enhanced version
Easy-to-use and automatable software, generates DIN / ISO compliant parameters
Suitable for almost all surfaces, even those with very different reflectivities, due to Smart Surface Scanning
Can be integrated in a dust-protected and vibration-dampened workstation for use in machine halls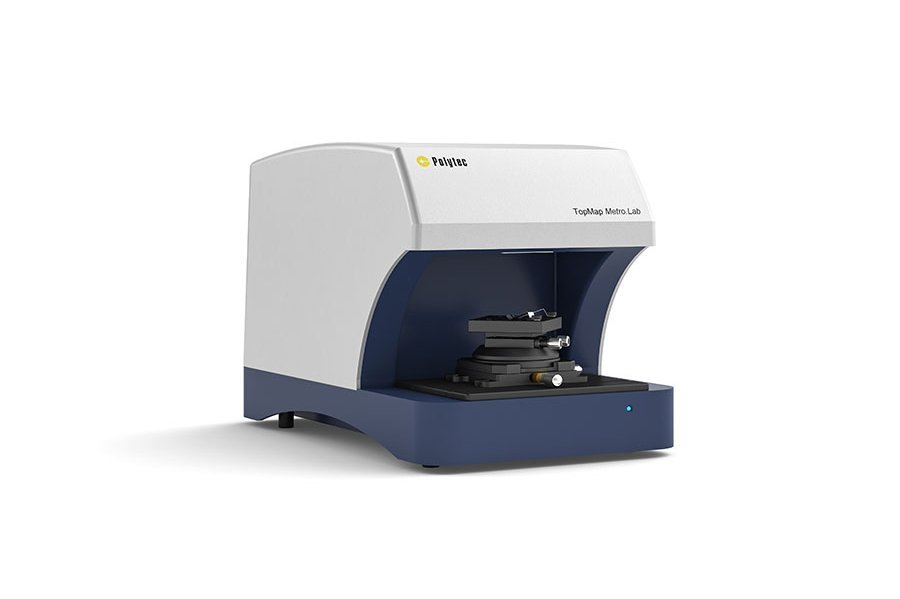 TopMap Metro.Lab workstation for optical 3D surface measurement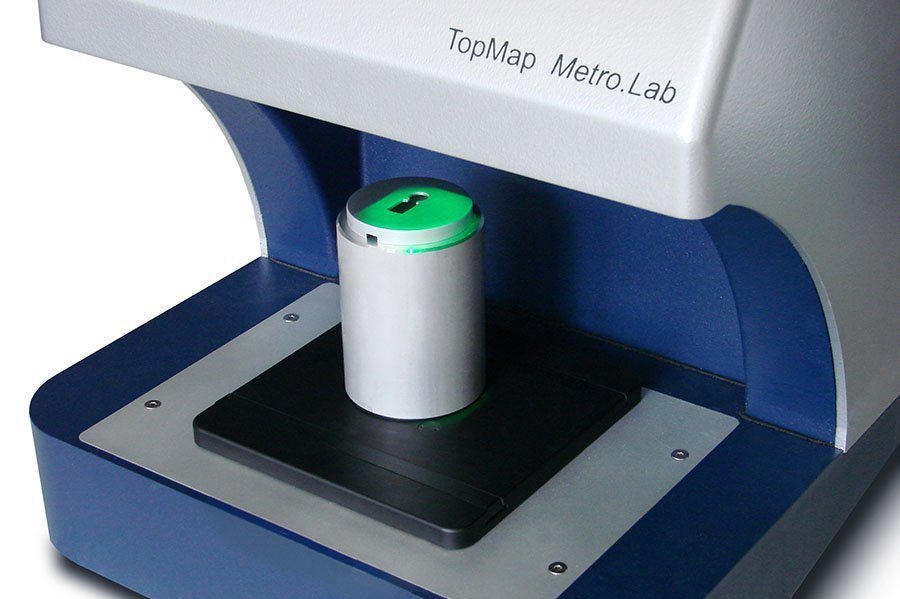 TopMap Metro.Lab optical 3D surface measurement instrument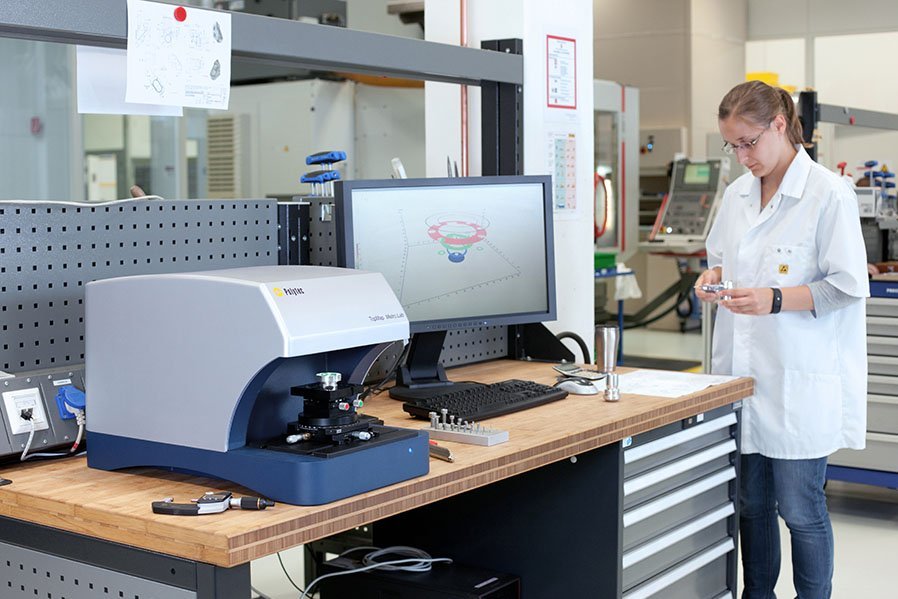 TopMap Metro.Lab optical quality control for manufacturing and laboratory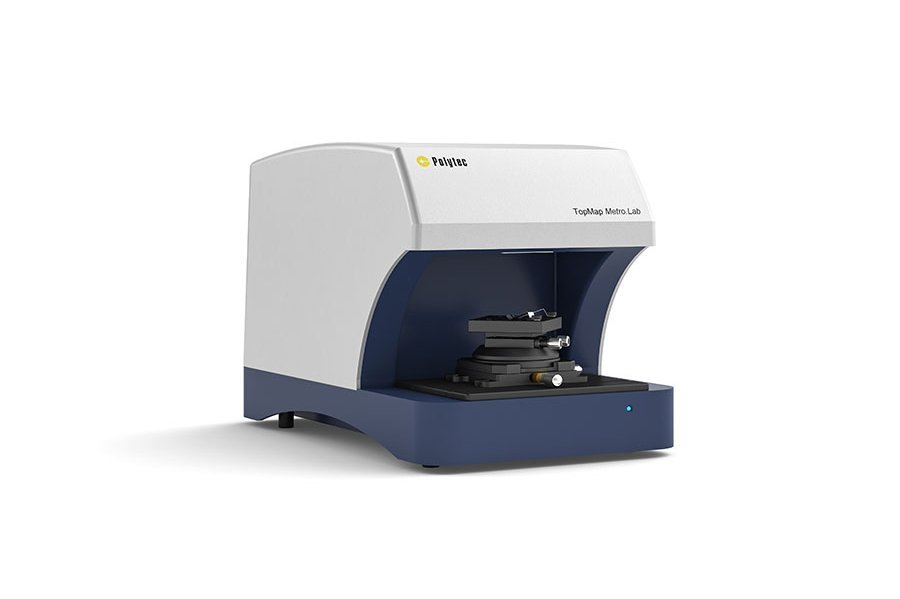 TopMap Metro.Lab workstation for optical 3D surface measurement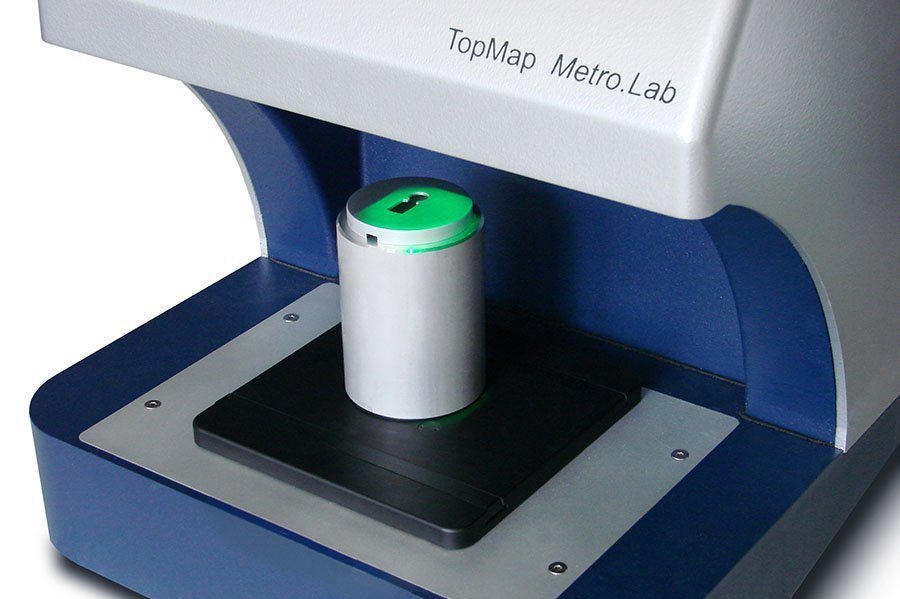 TopMap Metro.Lab optical 3D surface measurement instrument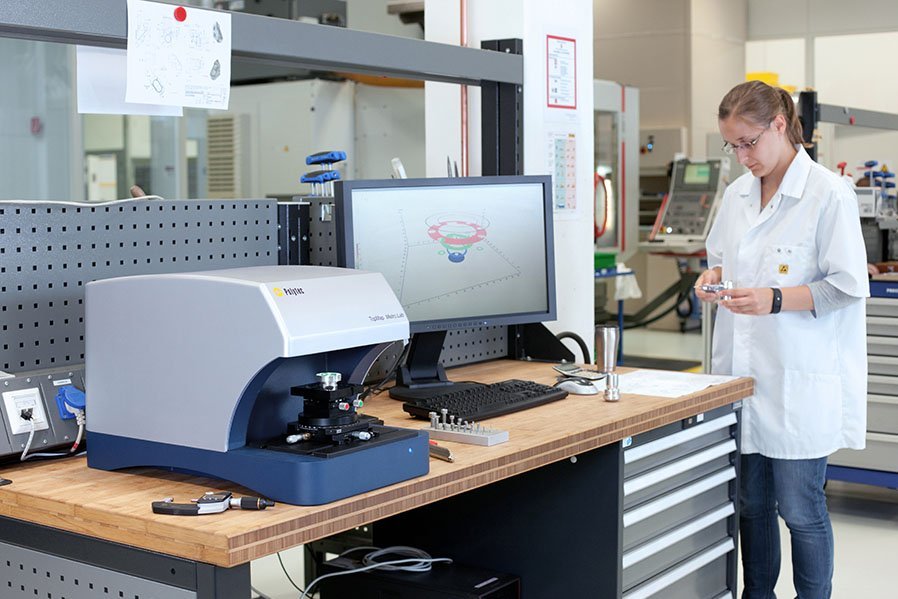 TopMap Metro.Lab optical quality control for manufacturing and laboratory
Optical surface metrology - see more details