Position tracking on sheet materials and piece goods
Position tracking plays an important role in the paper industry if a certain position on the object being measured is essential to the process. LSVs from Polytec are ideally suited because they can conduct measurements on almost any surface and they are not susceptible to contaminated surfaces. The non-contact measuring technique makes it possible to eliminate any negative influences on accuracy, such as slippage and wear, simultaneously. The product being subjected to the measurement remains intact too. The increased accuracy of velocity and length measurement allows you to determine positions with more precision. As a result better adhesion to the end product requirements is achievable. The result: You increase quality while at the same time reducing waste.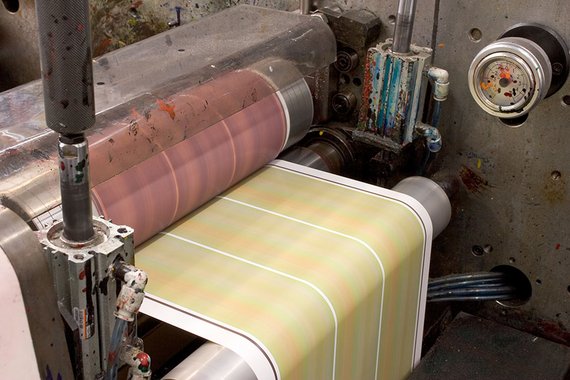 Optical position tracking and control for printing processes
Position tracking of labels and marks
Polytec LSVs are used in the paper, cardboard and packaging industry for determining positions in printing processes. Length measurement can trigger a working step at regular intervals in the process, e.g. printing labels or attaching lettering and logos.
Industrial length and speed control with optical sensors