Sintering silver, copper and other printed materials with a high pulse energy and the dual pulse method
With its patented dual pulse technology, the Sinteron S-2300 enables you to shape the pulse and apply very high energies. That way, you can fully sinter even thick layers.
Special properties:
Single pulse monitoring in two independent stages
Full flexibility in pulse duration or pulse energy adjustment
Easy operation due to the touchscreen interface; easy storage and retrieval of process parameters
Ready for process scaling and thus for transfer to production
The system can be varied with a multitude of lamps and thus adapted to the area to be processed. The optical effective area is, for instance, 19 × 305 mm for the 16" linear lamp or around 140 mm in diameter for the spiral lamp.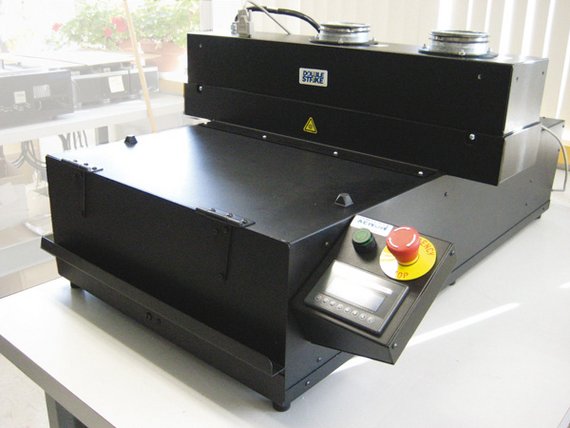 The light of the linear lamp is screened from the user to ensure safe working. Suitable for working with sheets such as DIN A4 paper.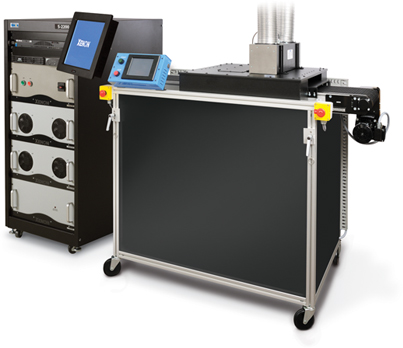 Chamber for the Spiral Lamp
The optional LC-915 chamber allows you to work safely with the spiral lamp.